The Pete Store Acquires Site in Botetourt County, Virginia for Future Peterbilt Dealership and Service Center
Press Release
•
Jul 24, 2023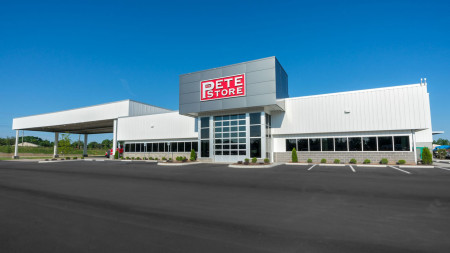 BALTIMORE, July 24, 2023 (Newswire.com) - The Pete Store, one of the largest commercial truck dealers in the nation, announced today that it has acquired a 117-acre site in Botetourt County, Virginia, to expand its service area in the eastern United States.
The acquisition will extend The Pete Store's network of Peterbilt dealerships to 30 locations in 10 states.
"Botetourt County was an ideal location for expansion in the region given its proximity to Roanoke, Virginia, and Interstate 81 - an important trucking corridor on the East Coast," said John Arscott, CEO of The Pete Store. "Our plan is to utilize the large site to build a flagship location with plenty of amenities and ample parking to help make this location a destination for trucking companies and their drivers."
Botetourt County Economic Development worked with The Pete Store to evaluate the acquired site and county officials will be meeting with the company to develop its plans for the 117-acre site on Highway 11 near the Roanoke County line.
"We are excited to welcome The Pete Store to beautiful Botetourt County," says Botetourt County Board of Supervisors Chair and Valley District Representative Dr. Mac Scothorn. "We know that this dealership and service center will be an asset and resource to the trucking community and will bring approximately 50 well-paying jobs to the county alone with the arrival of The Pete Store's dealership and service center."
About The Pete Store
Beginning with a single location in Richmond, VA, in 2001, The Pete Store has grown to become one of the largest commercial truck dealers in North America with 30 locations spanning 1,500 miles from Massachusetts to Florida. The Pete Store offers the full lineup of class 5-8 Peterbilt trucks, 300 certified technicians, an extensive parts inventory, world-class facilities strategically located on the East Coast and a fleet of Mobile Service trucks. To learn more, visit www.ThePeteStore.com.
Source: The Pete Store