The NYC Instagram Account to Watch
Press Release
•
Jun 16, 2016
@wilarunclub photos showcase the inner-beauty of New York City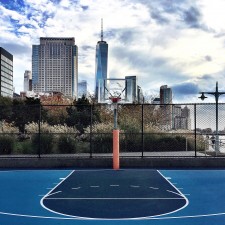 New York, NY, June 16, 2016 (Newswire.com) - ​​​​​​Instagramers are quickly falling in love with the mystery and emotion of up-and-coming NYC account, @wilarunclub (WHEE-la). As if telling a secret, @wilarunclub showcases the intricacies and romanticism of the city — elements often un-experienced by visitors and unnoticed by millions of daily passersby. From edgy street art, bustling burrows, hidden homes and secret streets, followers will learn something new about New York City from every photo.
@wilarunclub puts a new spin on the term, "street style." Instead of sidewalk fashions and curbside food stalls, this account puts New York's foundation front and center as if the viewer were walking the streets themselves. Without the distraction of cars or crowds, @wilarunclub photos make the viewer feel like they have the city to themselves.
"Cool gallery! One of the best ones I've seen that shows the true side of NYC, and the most beautiful side of it."

@cixap, Instagram Follower
While the Big Apple is renowned for its majestic skyscrapers, this lens is rarely pointed up, but rather maintains a natural, eye-level perspective. This gallery is not premeditated, but rather created in the moment, enabling followers to enjoy each photo like they are experiencing them first-hand. @wilarunclub is evoking an undeniable response from Instagram users.
@

thatgirlfromqueens

"Your pictures remind me how amazing NYC actually is."
@primadonna1947 "People so often forget the loveliness that NYC encompasses — thanks for this reminder!"
@

ferdymayneband

"Best NYC feed we have seen in months!"
@

cixap

"Cool gallery! One of the best ones I've seen that shows the true side of NYC, and the most beautiful side of it."
@wilarunclub is a young but powerful portfolio for the thinkers, the daydreamers and the wanderlust spirit; for the artist, the conservative, the locals and the skeptics. Like a stage for the Broadway capital of the world, @wilarunclub honorably captures New York City from a unique angle, in all its enticing moods.
About @wilarunclub: Created in 2015, the solo photographer prefers to keep the attention on the photos. "Wila" is a term commonly associated with passing secret notes, and while it does not necessarily have anything to do with New York City, a case could be made for its likeness to the city's multidimensional history and the nature of @wilarunclub's photos. These photos showcase the city through the eyes of an insider, someone who knows every "secret" corner, street, stairwell and birthmark. Quickly establishing itself as one of the best NYC Instagram accounts, @wilarunclub introduces fans to a deeper, more seductive side of New York City.
Source: Wila Run Club
Related Media
Tags
Additional Links