The New Unique Event Asia Traders Fair & Gala Night 2018 Will Gather All the World Traders
Press Release
•
updated: Jul 26, 2017
Interesting exhibitions and fascinating performances await visitors; a fantastic show on February 3, 2018, Shangri-La Hotel, Bangkok.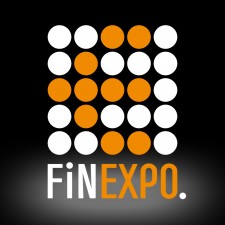 Bangkok, Thailand, July 26, 2017 (Newswire.com) - ​​​​Very soon the financial and economic world will learn about a new unique event. Already in the next, in 2018, the year will start an exciting and unique project - Traders Fair & Traders Awards 2018. The goal of this project is to collect all traders in the world in one place. To implement this idea, many interesting events have been thought. First, there will be organized a series of Fantastic Fairs and Gala Night for Asia Traders. All of them will consistently pass in such countries as Thailand (FEB 3, 2018), Indonesia, Philippines, Malaysia, Singapore. Participants of the event are expected to perform the best speakers in the conference rooms. In one-day Traders, Fair & Gala Night 2018 will attract traders from around the world.
The project provides not only the solution of working issues and discussion of the current topics of the stock, futures, options and forex markets but also the organization of events. Traders Fair & Traders Awards 2018 will prepare a fascinating entertainment program for visitors. Each event has a gala party. The program has an interesting show, a lot of prizes, gifts. Also, visitors will find a concert and live performances.
Today, traders and investors are an indispensable part of a complex trading system on stock exchanges. Every day these specialists rotate assets around themselves, carrying out profitable deals. In spite of the fact that traders and investors differ in the type of capital used in the transaction, both of these participants are needed for the normal functioning of trading on exchanges.
In the stock, futures, options and forex markets, the role of investors is extremely high. When making decisions, they tend to be guided by fundamental analysis, choosing the strategy of buying and holding shares. However, the trader acts, on the contrary, acquiring securities and guided by choice of short-term volatility. Acting in this way, the trader provides liquidity for the investors themselves.
This and much more can be found at the forthcoming event Traders Fair & Awards 2018. The event will bring together the most interesting participants who are ready to share their invaluable experience. To become a part of this fascinating world, you must complete the registration procedure on the site. Each registered user will be provided with free access to the world of trading and investment.
The organizer of this event is FINEXPO inc. FINEXPO is a platform for the preparation and implementation of large business projects for 15 years. To date, more than 30 thousand world traders and investors have been connected to work. In total, about 3,000 financial companies became partners. As a result, a team of professionals working in the field of trading and stock markets is formed.
Source: Finexpo inc.
Related Media
Additional Links