The Need for a New Ride Hailing Platform: AlphaRides
Press Release
•
updated: Dec 17, 2019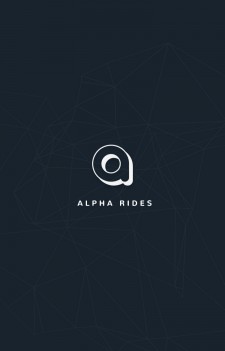 NEW YORK, December 17, 2019 (Newswire.com) - AlphaRides is a new ride-hailing platform which have started providing rides around the NY Tri-State area. NYC drivers have been calling for a new platform that will provide them a fair share of the business. AlphaRides solution to this is charging drivers a flat rate of 20% commission per ride. Compared to other businesses in the sector, this is a substantial improvement on a driver's bottom line. The goal of the company is to provide fair prices to not only customers but also allow their drivers to be paid respectable cuts of each ride.
AlphaRides is a family-run company, who value respect, equality, honesty, hard work and a black car industry background. The need for a new platform like AlphaRides to emerge is important because it allows the Ride Hailing industry, which is in the midst of a lot of scrutiny and backlash from drivers and riders alike, a better service and a service that cares for both the riders who utilize the platform for their daily needs, but also for drivers who want to make a profit at the end of the day. In two weeks of launching, AlphaRides have signed up 300 drivers to their platform.
"This can be a gamechanger for us," said a driver, who has been driving in the transportation industry for over 4 decades. "This will help us pay our bills and put food on the table," He understands the need for a new competitor in the industry who has the benefits of the driver's in mind.
The AlphaRides app has the same functions as any other ride-hailing platform. A customer requests a ride, the driver receives and accepts the ride, the rider gets picked up at point A and dropped off at point B. Rides can be scheduled a month in advance and trip details are available for each ride. AlphaRides has recently released a promotion of 10% off your first 10 rides for their customers.
AlphaRides is a technology platform, who want to provide great service to its users. AlphaRides was established in 2019, and are looking to revolutionize the transportation industry. For more information visit alpharides.com.
Azan Zafar
azan@alpharides.com
(929) 251-8001
Source: AlphaRides
Additional Links