The Nation's Best Regionally Focused Casting Websites Just Got Better
Press Release
•
updated: Dec 19, 2017
Casting Calls America's technology advancement means more choices for casting professionals, more roles for actors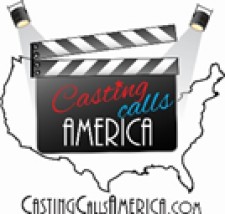 SACRAMENTO, Calif., December 19, 2017 (Newswire.com) - Sacramento-based Casting Calls America, the leading provider of regionally focused casting websites proudly introduces "Nationwide Multi-Site Posting," a new feature that allows casting directors/producers to post their casting calls and acting audition notices quickly and easily to any or all of their sites throughout the United States.
Nationwide Multi-Site Posting is the key feature of version 4.0 of Casting Calls America's cutting-edge talent listing and submission management software, providing an even better and more efficient way to connect actors with those needing their talents. See our current sites.
According to Kirk Uhler, CEO of Casting Calls America, this means more roles for more actors. "A casting director who is casting a paid role using our self-contained video audition technology can post beyond their 'home base,' offering the role to regional and national talent," Uhler said. "And casting directors now have more talent from which to choose. Casting a big commercial project in Seattle but also want to see submissions from Portland-area talent? Got a new media project in Kansas City that you think is interesting to actors in New Orleans and Twin Cities? Create one project description and post your roles on one site, then select as many of our national network sites as you want to see the project."
According to Uhler, casting professionals can review all of their talent submissions in a uniform format, including video auditions, all of which can be reviewed in one centralized, easy-to-navigate dashboard. See sample dashboard image.
What others say about the Casting Calls America software platform:
"After using the Casting Calls America software once we realized this is the way to cast. Now we post all our casting needs through sites operated by Casting Calls America." - Garcia Brothers, Ice Cream Entertainment. See their work here.
"I got cast in my first national TV & web commercial, and numerous other short-film, TV and independent film roles by submitting through Casting Calls America's software. I'll be a member for life." - Craig DeLuz, Actor. See him on IMDB.
"Posting your casting call on sites operated by Casting Calls America is the easiest and most efficient way to cast local actors for your project. With their software you get committed, professional local talent in an easy to review and manage format. I highly recommend their software for your casting needs." - Catrine McGregor, C.S.A, Casting Director/Producer of over 400 TV/film projects and founder of ReelGuru.com. See her on IMDB.
About Casting Calls America: Casting Calls America owns and operates regionally focused professional talent listing software websites that allow local acting and modeling talent to submit their complete talent profiles through our software to local (and now regional and national) casting calls posted through the platform. Casting Calls America is bonded in California and is proudly accredited by the Better Business Bureau with an A+ rating.
Contact: Kirk Uhler​
Casting Calls America LLC
​Phone 916-416-3262
​kirk@castingcallsamerica.com
1700 Eureka Road, #150A
​Roseville, CA 95661
Source: Casting Calls America LLC
Tags