The National Council of Juvenile and Family Court Judges Publishes Revised Chapter Four of the Model Code on Domestic and Family Violence
Press Release
•
Feb 1, 2023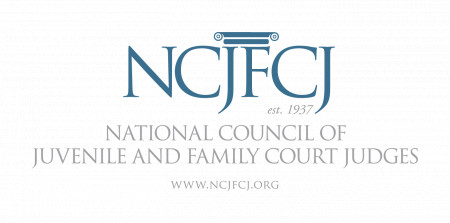 RENO, Nev., February 1, 2023 (Newswire.com) - The National Council of Juvenile and Family Court Judges (NCJFCJ), the nation's oldest and largest judicial membership organization, has released its publication "Revised Chapter Four of the Model Code" on Domestic and Family Violence, which is referred to as the family and children chapter.
In 1994, the NCJFCJ adopted and approved as its official policy the statements made and practices recommended in its publication, "Model Code on Domestic and Family Violence (Model Code)." The Model Code is considered the preeminent resource for judges, court professionals, and professionals working in domestic and family violence. It has provided a framework for promoting effective responses to domestic violence by criminal, civil, and family courts, encouraging consistency across the country for nearly three decades. It consists of five chapters: general provisions (definitions), penalties and procedures, civil orders for protection, family and children, and prevention and treatment. The family and children chapter was the most groundbreaking and far-reaching because it elevated the safety of the victim and child above all other best interest of the child (BIC) factors, and includes a rebuttable presumption against awarding sole custody, joint legal custody, or joint physical custody to a perpetrator of domestic violence.
This chapter has been adopted, in whole or in part, in most states, with all states and Washington, D.C. requiring domestic violence to be considered in the best interest of the child analysis, with 26 states and D.C. giving domestic violence extra weight, and with 28 states and D.C. providing a statutory presumption against awarding custody to a perpetrator of domestic violence. Because family courts process tens of thousands of contested custody cases each year, with a significant number involving domestic violence, the NCJFCJ determined that revising the family and children chapter would have the broadest and most potential impact.
The NCJFCJ worked collaboratively with national experts and national and federal partners to update Chapter Four, focusing on what the field has learned over the past 20 years.
"We partnered with the American Bar Association's Commission on Domestic and Sexual Violence, with support from the Office on Violence Against Women and convened a national working group of judges and judicial officers, attorneys, advocates, academicians, researchers, and family court practitioners," said Judge David B. Katz, president of the NCJFCJ. "This intensive reexamination and revision of Chapter Four incorporates provisions that require family courts to recognize and account for a range of abusive behaviors beyond the inflicted or attempted physical violence to which many statutory definitions of domestic violence are limited."
Over the last three years, the national working group convened to update and improve this section. The Revised Chapter Four of the Model Code is intended to address the family court system's barriers to accurately identify domestic abuse and child abuse and adequately account for their effects on abused parents and children. It also recognizes that by understanding culture, courts can obtain the necessary context to assess and meet the needs of individual families. This drives family courts to account for the fact that domestic abuse can vary widely in its nature, context, and effects on adult and child victims, including the level of risk of lethality, physical harm, and other types of danger, recognizing that domestic abuse can co-occur with child abuse, can signal problematic parenting by the parent who is abusive, and can also harm children by compromising the parenting of the parent who is abused. It calls upon courts and practitioners to examine and account for any contexts (individual, social, and cultural) within which parents commit or experience abuse.
For more information, visit the NCJFCJ website.
About the National Council of Juvenile and Family Court Judges (NCJFCJ):
Founded in 1937, the Reno, Nevada-based National Council of Juvenile and Family Court Judges is the nation's oldest judicial membership organization and focused on improving the effectiveness of our nation's juvenile and family courts. A leader in continuing education opportunities, research, and policy development in the field of juvenile and family justice, the 2,000-member organization is unique in providing practice-based resources to jurisdictions and communities nationwide.
Source: National Council of Juvenile and Family Court Judges
Tags