The Most Important Pride Parade Ever
In the wake of the largest mass shooting in U.S. history, thousands will come together June 25-26 to continue the movement started nearly 50 years ago at this years S.F. pride parade.
Press Release
-
Jun 17, 2016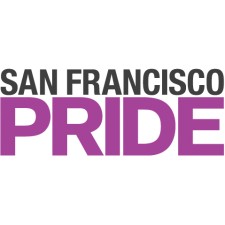 San Jose, CA, June 17, 2016 (Newswire.com) - Last weekend, in what has become the deadliest mass shooting by a lone gunman in U.S. history, 50 people were killed at a gay nightclub in Orlando.
It was just a year ago that the U.S. Supreme Court ruled in favor of same-sex marriage and the streets of San Francisco rejoiced at its annual Pride Parade. Colorful banners streamed from balconies and the movement started in 1969 seemed to be coming full circle.
Today, tears and sadness spread throughout our nation as we mourn the loss of our fallen friends. It is times like these that not only define who we are as an individual, but also measures the strength of our country.
S.F. Pride recently released the following statements regarding this years event: We have a giant hole in our hearts this morning as we learned of this act of terrorism and hate against the LGBT community. Our sympathies and thoughts go out to the victims, their families and friends, and to LGBT community in Orlando and around the World.Our Democracy is built upon the right of freedom of assembly, freedom of belief, and freedom of speech. A terrorist gunman filled with hate attacked the LGBT community in Orlando and took the lives our innocent men and women. The terrorist acted with cowardice
On June 25-26, San Francisco will host another Pride Parade and we plan to make it one of the biggest and best events of the year.
With this year meaning more than ever to the LGBT community, the Purple Lotus wants to show its full support and help our community heal together. This is why we will not only be marching in this years parade, but we will also be extending the invitation to you, our patients!
Join us this year in the most important pride march since its beginning and be a part of history! Send us an email with your contact information and we will be sending you more information on when and where to meet with us this June 26.
~livelovelotus
Source: Purple Lotus Patient Center
---
Categories: Non Profit, Community News, Humanities
Tags: 2016, orlando, pride, sf, support, together
---