The Michaels Organization's Revitalization of Five Public Housing Communities in Richmond, Virginia, Awarded $4 Million in Special Funding
Press Release
•
Aug 24, 2023
Virginia Department of Housing and Community Development's Housing Innovations in Energy Efficiency program provides a key funding source for building upgrades that ensure long-term energy efficiency and operational savings.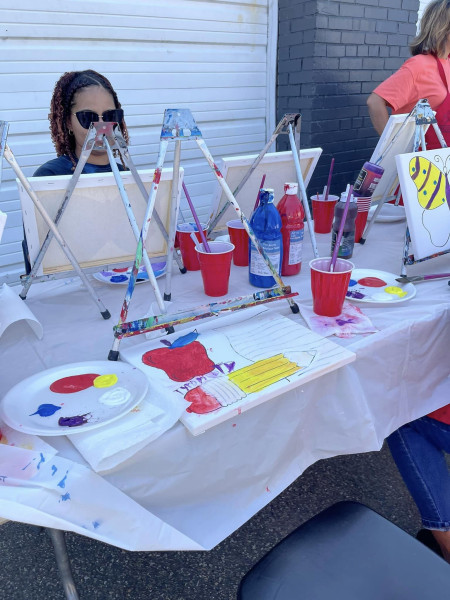 CAMDEN, N.J., August 24, 2023 (Newswire.com) - The modernization of five critical affordable housing communities in Richmond, Virginia, by The Michaels Organization will benefit from $4 million in special funding from the Virginia Department of Housing and Community Development's Housing Innovations in Energy Efficiency Program.
Michaels is the private-sector partner of the Richmond Housing and Redevelopment Authority revitalizing the Fulton, Afton, Bainbridge, Stoval, and Randolph public housing properties with much-needed building upgrades to the apartments and community amenities while ensuring affordability is preserved for the long term. The additional funding ensures that the latest energy efficiency standards are incorporated into the building upgrades and will provide long-term operational savings for residents.
"We are grateful to the Governor and to the Virginia Department of Housing and Redevelopment for prioritizing both affordable housing and energy efficiency," said Rosa Estrada, Regional Vice President of Development for Michaels' Mid-Atlantic region. "High-quality housing that is affordable and sustainable is essential to the health and wellbeing of the residents of these communities."
The funding, awarded through a competitive process, comes as part of Governor Glenn Youngkin's unveiling of $52 million in loans dedicated to supporting housing initiatives across the Commonwealth.
The additional funding will fuel the ongoing transformation of the Richmond Family 1 and Richmond Family 2 housing communities. Comprising 204 apartment homes, these communities are set to undergo modernization, encompassing vital building upgrades and community enhancements while upholding long-term affordability. The revitalization project will introduce previously unavailable amenities, such as central air conditioning, dishwashers, and washer & dryers, elevating the living experience for residents. To date, 64 of the 204 have been completely renovated.
Virginia DHCD's Housing Innovations in Energy Efficiency (HIEE) program is funded through proceeds from the Regional Greenhouse Gas Initiative (RGGI). HIEE funds assist affordable housing project development teams in completing energy efficiency upgrades that would not have been feasible otherwise. These funds are made available by DHCD to projects which demonstrate that they are designed to meet the HIEE energy efficiency performance requirements.
Managed by Michaels, Richmond Family Housing receives invaluable social services from Better Tomorrows, a non-profit supportive services organization in a strategic partnership with Michaels Management.
About The Michaels Organization:
Michaels is a national leader in residential real estate, offering full-service capabilities in development, property management, construction, and investment management. Serving more than 175,000 residents in more than 500 communities across 39 states, the District of Columbia, and the U.S. Virgin Islands, Michaels is committed to crafting housing solutions that jumpstart education, civic engagement and neighborhood prosperity, and to creating Communities That Lift Lives. Follow us on LinkedIn.
Source: The Michaels Organization