The Methodical Group Named 50 Fastest Growing Companies of 2023
Press Release
•
Jun 29, 2023
Accelerating Industry Standards: The Methodical Group Secures Spot as One of the 50 Fastest Growing Companies of 2023, Pioneering Breakthrough Solutions Across Multiple Sectors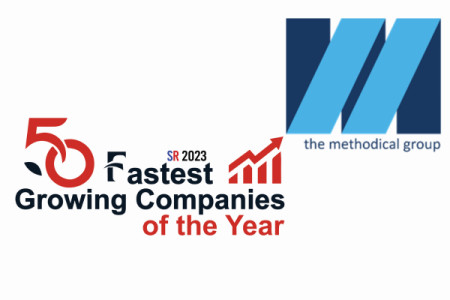 TAMPA, Fla., June 29, 2023 (Newswire.com) - The Methodical Group, an industry leader in consultancy and staffing services, today announced that it has been recognized as one of the "50 Fastest Growing Companies of the Year 2023" by The Silicon Review.
The company, under the visionary leadership of CEO Joshua Mann, has developed unique methodologies and practices in healthcare, life sciences, client accounting services, human resources, and technology, collectively offering over 400 services and products to its clientele. It has made significant strides in market growth and innovation, attributing its success to a strategic focus on niche areas and an unwavering commitment to quality, adaptability, and customer satisfaction.
"We are both honored and excited to be recognized as one of the fastest-growing companies," said Joshua Mann. "This recognition reaffirms our strategic focus on being industry experts and delivering breakthrough solutions in the areas we serve. We're not just growing fast; we're pioneering paths in our markets."
Joshua Mann, an esteemed professional with over 25 years of experience, has led the company to fill gaps left by larger consultancies, providing direct, low-cost, and high-value services to clients. His extensive experience in technology, business, and healthcare, coupled with his dedication to innovation, has positioned The Methodical Group as a leading provider of staffing and consulting services.
The Methodical Group's growth is characterized by continuous refinement of its processes, guided by feedback from KPIs, employees, clients, and candidates. The company's future plans include launching several new services, including client accounting services, robotic process automation, workflow automation, quality assurance engineering as a service, technical writing as a service, and cybersecurity solutions.
"Our future is defined by our commitment to innovate, meet our clients' evolving needs, and expand into new markets," said Mann. "We're always exploring opportunities to grow, and this award inspires us to push our boundaries even further."
The Methodical Group's recognition by The Silicon Review underscores its rapid growth trajectory and reinforces its position as an industry leader.
About The Methodical Group:
The Methodical Group is headquartered in St. Petersburg, Florida, but its employees and key contractors work around the globe and in three foreign offices. The company represents regional and national small to mid-sized companies as well as many members of the Fortune 500, including some of the best-known healthcare brands in the United States. For more information, visit www.methodicalgroup.com.
Source: The Methodical Group