The Law Offices of Alimohammad & Zafar, PLLC Has Created an Educational Blog; the Current Theme Is Family Law
Press Release
•
Dec 8, 2015
Getting a divorce in Texas is not always so easy and can be complex to understand from a legal perspective. It's always in the best interest to hire an experienced family law attorney who can help with the divorce process and make things easier.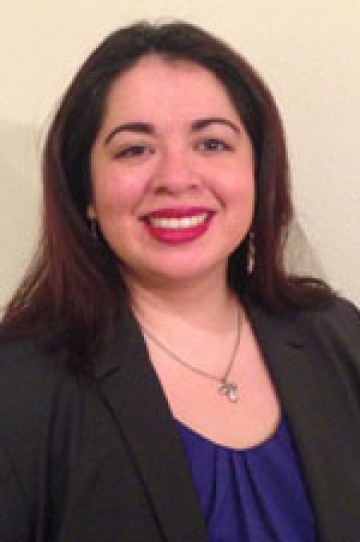 Sugar Land, Texas, December 8, 2015 (Newswire.com) - Alimohammad & Zafar, PLLC. has written a new blog to provide individuals and organizations information on Why Do You Need to Hire a Divorce Attorney?
Mrs. Farrah Najmuddin Lang serves as Associate Attorney at Alimohammad & Zafar PLLC and focuses on family law, and civil litigation. Before coming to Alimohammad & Zafar, PLLC, Mrs. Lang was a judicial intern for the Honorable Laura Carter Higley, Justice of the First Court of Appeals, an intern for the Harris County District Attorney's Office, Appellate Division, and a graduate fellow for Children at Risk. Mrs. Lang is a member of the State Bar of Texas and the Houston Bar Association. She serves on the Gender Fairness and Administration of Justice Committees.
Alimohammad & Zafar, PLLC. blog page currently provides a wealth of knowledge on many different topics that we cover. Also see the publication tab, relevant to every expect of law that we cover.

Farrah Najmuddin Lang, Associate Attorney at Alimohammad & Zafar PLLC
To learn more about the educational blog about "Family Law" view their latest story at:
http://aandzlegal.com/need-hire-divorce-attorney/
About Alimohammad & Zafar, PLLC.
Alimohammad & Zafar, PLLC. is a law firm located in Sugar Land, Texas dedicated to serving our clients with the utmost respect and professionalism. Because one legal issue frequently touches multiple areas of practice, we offer a wide range of services in immigration law, corporate law (business law), family law, estate planning, and tax law. We also handle several types of civil litigation. Do not hesitate to contact us, we are ready to help you solve your legal issues.
Contact
Farrah Najmuddin Lang, of Alimohammad & Zafar PLLC
(281) 340-2074