The Internet's Biggest, 28-Year-Old Problem Finally Solved
Press Release
•
updated: May 9, 2017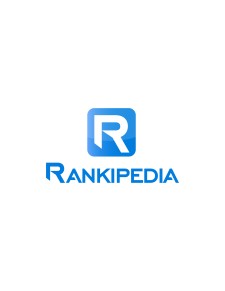 Los Angeles, CA, May 9, 2017 (Newswire.com) - RankLogic, Inc. today announces what has been their 5-year project to fix a broken piece of the internet. The service, called "Rankipedia" (http://rankipedia.com - to be launched June 1, 2017) gives both consumers and professionals a new way to connect by solving the internet's oldest problem: cutting through the marketing hype to get to the consumer's real needs.
The promise of the internet has always been to get timely, custom-crafted information when you need it. Instead, consumers must weed through a bastion of unrelenting marketing and sales messages.
"Consumers have needed a way to cut through the hype and find products, services and professionals meeting their own priorities — not those of a company's marketing department," said CEO Dr. Dennis Neder. "Likewise, professionals have spent huge amounts of money to reach these consumers with an expensive, 'scatter-gun approach' marketing system where only those firms with the most to spend ever reach the first or second pages of search engine results. This adds directly to consumer's costs."
Rankipedia.com solves both these problems by allowing the consumer to custom-design searches based on their own needs, priorities and values. Rankipedia responds with professionals in their local area who can meet those specific needs. The closer they match, the higher they rank — pure, simple and easy!
Professionals can target their markets clearly and with a precision never before available. They do this by telling their "business story" to Rankipedia. Rankipedia's proprietary systems adjust automatically to the consumer's and professional's unique needs.
Says CTO Craig Johnson, "Unlike outdated search systems, professionals can't simply 'buy their way to the top' of Rankipedia. Instead, they earn their way there by explaining what makes them different and unique. Then, Rankipedia does the work to connect them directly with consumers who want and need them in the exact way they already do business."
Google's AdWords, Yelp!, Angie's List and other sites are driven by subscription dollars. With Rankipedia, professionals connect with consumers by being great at what they do — not by how much they spend to attract attention. Each consumer's experience is personalized and professionals' rankings are custom-calculated each time a consumer uses the system. With Rankipedia, it's not possible to use SEO "tricks" to "game the system."
What's particularly exciting about this innovative technology is that it allows businesses of all sizes, types and formats to compete equally and fairly. Small businesses can compete directly with very large businesses even without a similarly large marketing budget. Rankipedia evens the playing field and disrupts old status quo systems to everyone's benefit.
Businesses will certainly find Rankipedia invaluable, but consumers are the real winners. Rankipedia users will discover other consumer's experiences, but more important, they'll see how industry professionals and experts view that work, too. They can get expert "insider's opinions" just by using the site. Seeing a personal experience can be useful, but getting a professional's opinion will really help.
For example, someone may need a dentist who takes their insurance and specializes in children's services, whereas another is only looking for the best price for teeth-whitening. These two consumers would most likely get different professionals because their needs are different. Further, they'll see examples (a "portfolio") of the professional's work along with comments and ratings by other users, dentists and industry experts.
Rankipedia tracks a large amount of information for each professional. Along with basic "demographic" information, it also tracks activities and built-in incentives for professionals to tell their unique stories — and even to rate and comment on the work of other professionals in their areas of expertise.
Even more amazing, using and signing up with Rankipedia is free for consumers and for businesses.
The initial launch starts with dentistry, plastic surgery, cosmetic surgery and dental lab technicians but will quickly expand into other business areas including legal, food and beverage, home and personal care, automotive, technology, entertainment and much more. In fact, Rankipedia's proprietary systems can rate not just businesses, but individuals, non-profits, government agencies, products and services, as well as artists — anyone or anything that competes to survive!
The future of the internet has finally arrived.
For more information, please contact:
Dr. Dennis Neder, CEO
RankLogic, Inc.
323.638.4145
dennis.neder@rankipedia.com
Source: RankLogic Inc.