The Influencer Marketing Factory Talent, Matty Cardarople, Supports Born This Way Foundation
Press Release
•
updated: Apr 6, 2021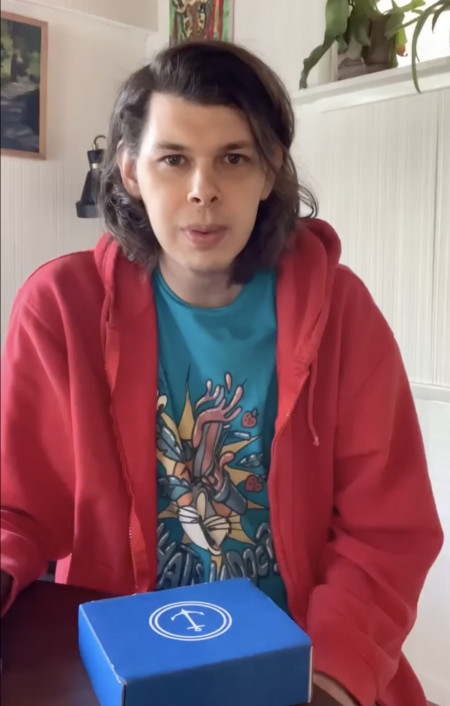 LOS ANGELES, April 6, 2021 (Newswire.com) - One of The Influencer Marketing Factory's very own, Matty Cardarople, joined forces with Born This Way Foundation and Find Your Anchor to support their Please Stay resource and #PleaseStayPledge.
Please Stay is a resource where site visitors can find mental health information, evidence-based self-care tips, and suggestions for anchors. Site visitors can also take and share the #PleaseStayPledge, which is a digital pledge form people can sign promising to stay. An "anchor" is something you hold on to for another day or minute to give a reason to keep living. The "anchor" doesn't necessarily have to be groundbreaking; it can be anything from a smile to an object. Please Stay was created to help combat the increased rates of depression, suicide, and anxiety disorders among young people.
After learning about their work, Matty Cardarople reached out to Born This Way Foundation to support Please Stay by committing to raise awareness about suicide prevention resources. As someone in the entertainment industry and a firm believer in prioritizing mental health, Matty felt a calling towards this pledge.
"There's nothing more important than taking the time to try and reach someone to save their life and let them know they have value. And that is life worth living because it's magical and beautiful," Cardarople explained.
As part of the pledge, Cardarople was gifted a "Find Your Anchor" box that includes resources and anchors such as notes with positive affirmations and a deck of cards highlighting 52 reasons to live. He also shared this special unboxing with his audience to express the importance of mental health and supporting your loved ones. Visit findyouranchor.us to send a box to yourself or someone else.
Those interested in supporting the movement can take the pledge here and post about their anchors using the hashtag #PleaseStayPledge. If you have any questions about the Please Stay, please email Born This Way Foundation at info@bornthisway.foundation
About Born This Way Foundation:
Born This Way Foundation, co-founded and led by Lady Gaga and her mother, Cynthia Germanotta, supports the mental health of young people and works with them to create a kinder and braver world. Through high-impact programming, youth-led conversations, and strategic, cross-sectoral partnerships, the Foundation aims to make kindness cool, validate the emotions of young people, and eliminate the stigma surrounding mental health. Learn how the Foundation encourages people to practice kindness toward themselves and their communities at bornthisway.foundation.
About Find Your Anchor:
Find Your Anchor is a grassroots suicide prevention movement - with creativity and a personal touch, they aim to support those who may be struggling and de-stigmatize conversations surrounding suicide and mental health.
About The Influencer Marketing Factory:
The Influencer Marketing Factory is a global full-service influencer marketing agency that helps brands engage with Gen Z and Millennials audiences on TikTok, YouTube and Instagram.
Source: The Influencer Marketing Factory