The Gaming Stadium Appoints Spiro Khouri as CEO
Myesports Ventures Ltd (the 'Company' or 'TGS') has also announced that former CEO Neal Diamond will continue his role on the Board of Directors.
Press Release
-
updated: Sep 11, 2019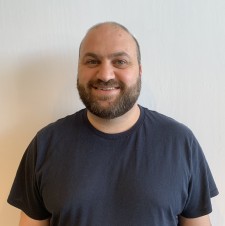 VANCOUVER, September 11, 2019 (Newswire.com) - Khouri was recently VP, Sales & Marketing while being a member of the Board of Directors. ​Khouri will be overseeing and managing the day-to-day execution of strategy and expansion with TGS. Khouri began his esports career in 2016 when he led the opening and operating of the Elements Esports Lounge, the first esports lounge in a casino in Canada. Khouri has been a part of the TGS leadership team since inception.
"First and foremost I would like to thank Neal for serving as our CEO as we worked tirelessly to get our Stadium open. He has done a tremendous job getting us to this point" said Spiro Khouri "To say I am thrilled to be CEO is an understatement. Having spent years in the esports space I have had the opportunity to learn and grow while the industry has seen a massive uptick. Applying that knowledge to the growth of TGS is something I am very excited for. To be part of the continued development of esports is something I do not take lightly. I look forward to building out the vision and overall strategy of TGS. This is an amazing time to be involved in esports, and I couldn't be more excited for the future of this company."
"We are extremely excited for Spiro to step in to the role of CEO," said Neal Diamond. "He has been with this team from the beginning and has a brilliant mind for growth and innovation within esports. We have big goals for TGS, and Spiro is the right person to lead us down that path."
The Gaming Stadium opened its doors June 28th and has held many community tournaments as well as marquee events such as the Canucks Chel Challenge, CS:GO Summer Masters, and the upcoming World Tetris Championship Qualifiers.
###
About Spiro Khouri
Before his new appointment as CEO Spiro Khouri was in the role of VP, Sales & Marketing with TGS. Spiro has spent time with Electronic Arts where he served on the Marketing Team working on the Need for Speed Franchise. Spiro previously worked in traditional sports as a member of the leadership team with the Vancouver Canadians Baseball Club focusing on sales and sponsorship. Spiro is an avid gamer and is currently coaching his young son Myles to be the next great esports star.
About Myesports Ventures Ltd.
Myesports Ventures Ltd. was created in Vancouver, British Columbia in 2018 with the goal of opening the first dedicated esports Stadium in Canada. The Gaming Stadium opened on June 28th, 2019 and operates out of Richmond, BC. For more information visit www.thegamingstadium.com.
Media Relations:
Steve Orillion
Phone: Manager, Marketing & Sales
1-204-960-5338
Email: sorillion@thegamingstadium.com
Investor Relations:
Matt Hoffar
Senior Advisor
Phone: 1-604-616-1514
Email: mhoffar@thegamingstadium.com
Source: The Gaming Stadium
Share:
---
Categories: Video Games
Tags: CEO, esports, executive, gaming, online gaming, richmond, stadium, vancouver, video games
---