The Future is Unwritten - Finding Hope in the Face of Global Uncertainty
Press Release
•
updated: Dec 20, 2016
A RIOT original short film, shot in New York City that highlights the grim realities of changing times.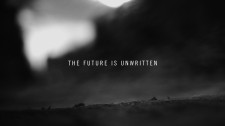 New York, NY, December 20, 2016 (Newswire.com) - 2016 has been a year of heavy emotion for everyone. We've had to cope with the loss of some of the world's brightest talents whilst also enduring what has been some of humanity's most painful and personal struggles ever witnessed. Many are ready to put 2016 behind them already, left wondering what the future may hold for the world and humanity in general in 2017.
Shot on a freezing cold day on the streets of New York City, "The Future Is Unwritten" is a short film that was carefully crafted by Chris "MUG5" Maguire and Zach Jopling for pioneering NYC creative agency RIOT. Jopling and Maguire pose one question to their subjects asking them about their individual hopes for the world in 2017. While the answers are as diverse as the people themselves, ranging from understanding, unity, and peace, to love and finding common ground, one word repeatedly surfaces and serves as a common thread, connecting each and every individual: hope.
"The Future Is Unwritten" is a short film we created to showcase real peoples feelings and hopes for the world moving in to 2017. It is a project we are very passionate about and one we hope gets to be seen across the world.

Chris MUG5 Maguire, Filmmaker
"The Future Is Unwritten" is a carefully and lovingly cultivated short film that is beautifully rendered in black and white to capture intimacy and urgency through the eyes of the subjects, with a perception of how even the smallest details matter. The soundtrack is dramatic and simple, consisting of little more than a stunning piano motif rippling over a flurry of percussion and a New York City streetscape. It's bold and expressive but also stunningly alluring and further amplifies the dialogue and gorgeously gritty New York scenery, effectively underscoring the collective emotions of peace, love and hope.
The future is unwritten, but that doesn't mean we have to blindly accept the potential fate that is lurking in the shadows. As this short film proves, humanity has the power to create a world that it wants to live in - one full of love, acceptance, understanding, and compassion, and the tools needed to create this reality lie in the hands and hearts of everyone.
About RIOT - A New York City Creative Agency:
RIOT was founded with one aim: to put a whole new spin on creativity. A New York City based Creative Agency we smash rudimental, old-school, text book thought & creative processes. We break down creativity blocking walls, and we annihilate the rules & regulations that have stifled the creative world far too long. We mix creation with technology to offer breathtaking results.
Media Contact:
Chris MUG5 Maguire
Phone: 646.713.7170
Email: chris@riot.nyc
"The Future Is Unwritten" direct link: https://vimeo.com/196228633
"The Future Is Unwritten" hi-resolution imagery: https://www.dropbox.com/sh/q2kl380st83xydl/AAD57KZjbYhUU3k-s6K57RsBa?dl=0
@riotwashere​
Source: RIOT
Related Media
Tags