The Debrief Listed in Top 20 Government Podcasts on Apple Podcasts
Press Release
•
May 9, 2023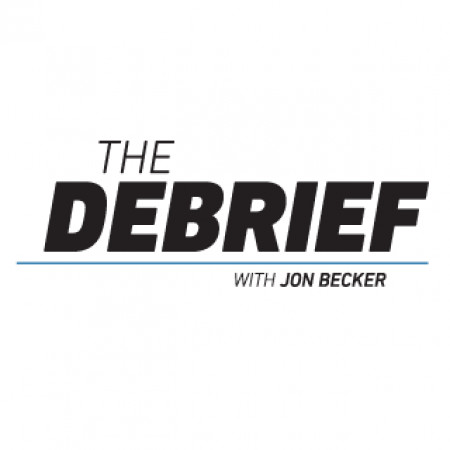 LA VERNE, Calif., May 9, 2023 (Newswire.com) - Last week, The Debrief reached number 16 in the Apple Podcasts Charts in the Government category, breaking into the top 20 for the first time. Now in its second season, The Debrief with Jon Becker has seen continued success with its unique approach to sharing stories from the world's top law enforcement and military leaders. The show has a five-star rating on Apple Podcasts and has garnered recognition from other top leadership and government-focused podcasts.
"I could not be more proud of the team that has helped The Debrief achieve this monumental feat," said Becker. "I am honored to help share and expand the reach of these stories while providing knowledge and skills to the next generation of tactical officers."
The Debrief is a long-format, interview-based podcast that uses in-depth discussions with tactical leaders to highlight the traits, skills, and methods they use to lead their elite law enforcement and military teams. Host Jon Becker uses his extensive experience working with tactical teams from the local, state, and national level, as well as his knowledge as an attorney, to craft discussions in a way that provides significant value for listeners. The Debrief shares stories from some of the most intense, high-pressure situations a tactical leader can face in a way that is approachable and relevant for the general public.
Since the release of the podcast's first season in June 2022, it has received incredible reviews and accolades, including winning a prestigious Platinum Muse Award. The Debrief has been covered on other podcasts including CATO, Tactical Breakdown, NPA's Policing Matters, and On the Blue Line. The Debrief has also been featured in the NTOA Tactical Edge, Police & Security News and Police1.com.
The Debrief is available wherever you find your podcasts, including Spotify, Apple, Youtube, and Amazon. New episodes launch on the first of each month. Visit www.thedebrief.live to stay updated on the latest episodes as they release.
To learn more about The Debrief Podcast and its guests or to schedule an interview with Mr. Becker, please contact Joe Liebersbach at joe@fpwmedia.com or 541-343-1355.
Source: The Debrief