The Daniel Jordan Fiddle Foundation Launches First National Autism Public Policy Endowment Fund at Arizona State University
The Daniel Jordan Fiddle Foundation for Adult Autism Announces New Public Policy Fellowship Endowment Fund
Press Release
-
updated: Oct 30, 2018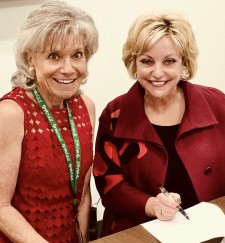 CHARLESTON, S.C., October 30, 2018 (Newswire.com) - The Daniel Jordan Fiddle Foundation (DJFF), the nation's first not-for-profit organization to focus exclusively on adult autism, announced today that it has established a new endowment fund at Arizona State University, adding to DJFF's existing endowed program initiatives at Rutgers University, Yale University, Brown University and the University of Miami.
With a gift of $100,000, The Daniel Jordan Fiddle Foundation Adult Autism Public Policy Fellowship Endowed Fund at Arizona State University's Watts College of Public Services and Community Solutions will provide support for a Daniel Jordan Fiddle Foundation Fellow at the graduate or post-graduate level in public policy. The Fellow will be tasked with developing a national public policy agenda (The Daniel Jordan Fiddle Foundation Adult Autism Public Policy Agenda) and a national public policy white paper (The Daniel Jordan Fiddle Foundation Adult Autism Public Policy White Paper), shining a light on prevalent, pressing issues impacting the lives of the diverse population of adults diagnosed with autism and their families. The agenda and white paper will guide the work of the First Place Global Leadership Institute's newly named The Daniel Jordan Fiddle Center for Public Policy. The Fellow will also lead meetings of stakeholders, professionals and legislators to facilitate the creation and implementation of the agenda and white paper, which will be distributed statewide and nationally to agencies, legislative bodies and policymakers whose work impacts adults diagnosed with autism and their families.
"The Daniel Jordan Fiddle Foundation Adult Autism Public Policy Fellowship Endowed Fund is the first endowed fund in the nation to support the creation of a unified, national adult autism public policy agenda and white paper," says Linda J. Walder, founder and executive director of the Foundation and a pioneer in the field of adult autism. "Both will bring together stakeholders and professionals to focus on issues that impact those on the lifelong journey of autism."
"To fuel a new wave of housing and community options and shift the paradigm for adults with autism and other neuro-diversities, we must recognize pioneering practices with positive, data-driven outcomes and advance public policy," says Denise D. Resnik, Founder, President and CEO of First Place® AZ. "We're honored to be part of Daniel's family and the collection of endowed funds enabling us to leverage promising adult research, programs and resources that lead to policy initiatives and systems-level changes. This critical combination will result in greater choice, integration, support coordination and equity."
Jonathan Koppell, Dean of the Watts College of Public Service and Community Solutions adds: "This builds on the great collaborative work with First Place that is driving innovation in this critical area. The gift from DJFF is actually the first to our newly renamed Watts College, and it speaks eloquently to our philosophy. Here we are connecting public policy with direct practice and doing so in partnership with field leaders and other universities to magnify the impact."
The DJFF university endowment initiatives continue to expand the Foundation's mission for a global focus on adult autism. Designed to increase awareness, opportunities and knowledge about autism and aging, each of the five DJFF-endowed programs serves a specific area relating to adult autism: research, program development, fostering creativity and expression through the arts, counseling and resources for family members of adults on the spectrum, and public policy.
Founded by Walder in 2002, The Daniel Jordan Fiddle Foundation has blazed trails to develop, fund and advocate for programs and public policy related to all aspects of adult life for those with autism, including job training, residential living, the arts, recreation, health and wellness, and socialization. DJFF is named in honor of Linda's son Danny, who was diagnosed with autism spectrum disorder (ASD). Danny passed away at age 9. 
DJFF-endowed program funds are opening new doors with the establishment of "in perpetuity," adult-autism-focused collaborations with the nation's leading researchers and practitioners at renowned universities. They are poised to lead and address critical issues in adult autism and will advance research and the creation of model programs to expand opportunities for this diverse adult population with autism.
"Our aim is to ensure that there will be an impactful focus on adult autism for generations to come," says Walder. "Today, more than 3.5 million Americans live with an ASD. We need to do more to understand adult autism and to create as many paths as we can for them to participate in and contribute to community life. It is a matter of human rights for all autistic adults to be accepted for who they are and to live the fullest lives possible."  
To learn more about The Daniel Jordan Fiddle Foundation and its endowed and signature programs for adults with autism, visit djfiddlefoundation.org. Media Inquiries contact: Linda J. Walder @ linda@djfiddlefoundation.org or 877-444-1149.
#    #    #
Source: The Daniel Jordan Fiddle Foundation
---
Categories: Non Profit, Healthcare
Tags: Adult Autism, Autism, Autism Endowment Funds, Autism Public Policy, First Place, Watts College at Arizona State University
---