The Craven Hall Historical Society Announces Partnerships With Libertas Consulting, Low Voltage Nation
Partnerships to Provide High Speed Internet Access Across 18th Century Craven Hall and Adjacent John Fitch Steamboat Museum
Press Release
-
updated: Jun 25, 2020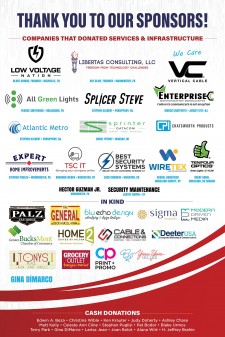 WARMINSTER, Penn., June 25, 2020 (Newswire.com) - Craven Hall Historical Society, Inc., a 501(c)(3) nonprofit organization dedicated to the preservation and education of local history, announced it has partnered with Libertas Consulting and Low Voltage Nation to bring technology to historic Craven Hall and John Fitch Steamboat Museum. The partnerships, the first of its kind for Low Voltage Nation, will provide the Craven Hall Historical Society with high-speed internet access throughout Craven Hall and adjacent John Fitch Steamboat Museum. The announcement comes two months after the completion of an addition to the John Fitch Steamboat Museum. The Society hopes to offer not only free wireless internet to visitors and those seeking an internet-capable meeting space, but also enhance its museum exhibits with new technology and curatorial displays.
The John Fitch Steamboat Museum addition, made possible primarily through a legacy donation by museum vice president, Harding Lindhult, will provide organizations in the community with a 30+ person conference space which includes a climate control system and a 70" Smart television for presentations. However, the Board of Directors previously concluded that it would not be able to make optimum use of the space without internet access. Upon further investigation, it was determined the addition of internet capabilities to Craven Hall and the John Fitch Steamboat Museum could easily surpass $30,000, and with donations at a near standstill due to the pandemic, the Society was unsure of how to raise the necessary funds.
Erik Fleischer, President of the Craven Hall Historical Society, Inc. and John Fitch Steamboat Museum, Inc., met Ray Cline, President of Libertas Consulting and a Director of Low Voltage Nation, at a Greater BucksMont Chamber of Commerce scholarship meeting held at Craven Hall. Craven Hall and Libertas Consulting are members of the Chamber. Upon discussion, Mr. Cline realized his interest in preserving local history and contacted Mr. Fleischer regarding his idea to help install and provide internet access to the historic building and museum at little cost to the Society. Through a compelling pitch to members of Low Voltage Nation, the public, and a successful donation drive, Libertas Consulting was able to rally business owners from across the country to assist with this monumental project. Craven Hall was also able to support the project with a $1,500.00 grant from Visit Bucks County. Businesses from Tennessee, Colorado, and New Jersey joined the effort, and to date, more than $27,500 worth of supplies and materials were donated, along with the installation labor to help to make this important modernization project possible. Cash donations received will also cover the cost of internet service for up to one year.
​For more information on Craven Hall, Libertas Consulting, and Low Voltage Nation, please visit www.Craven-Hall.org.
Media Contacts | Craven Hall Historical Society:
​Erik Fleischer, President
E: efleisch@aol.com
​Jennifer Rogers-Burns, VP of Public Relations
E: jrogers0765@gmail.com
Source: Craven Hall Historical Society, Inc.
Share:
---
Categories: History
Tags: history, internet, museum, non-profits, technology
---