The Churchill Plot: New Thriller Ripped From the Headlines of History
The race to stop unthinkable terror at the funeral of Winston Churchill in January 1965
Press Release
-
updated: May 17, 2017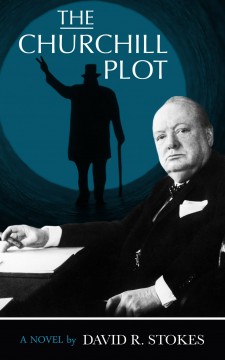 Washington, D.C., May 17, 2017 (Newswire.com) - As 90-year-old Winston Churchill barely clings to life in January 1965, Great Britain and the world prepare for the funeral of the century. The long-planned grand farewell for the great man (codename: "Operation Hope Not") will include the presence of a "who's who" list of world leaders, all vying for the attention of the 350 million people who will watch via new Telstar satellite technology.
But one world leader has decided not to go to London for the funeral of Sir Winston.
Why would the President of the United States, Lyndon B. Johnson, choose to stay home instead of seizing the opportunity to strut on a big stage as the leader of the free world? Why wouldn't LBJ even send his new vice president, Hubert Humphrey, in his place? And why would the Secretaries of State and Defense eventually travel to London as part of the "official" US delegation, only to skip the actual service at historic St. Paul's Church?
With these verifiable historical facts as a backdrop, best-selling author David R. Stokes takes readers through the "looking glass" into a murky world of shadows, mystery, and intrigue. A sinister plot has long been in the works involving a potential terrorist attack at Churchill's funeral, at the moment when more than 100 world leaders will be gathered together in one confined place.
President Johnson reaches out to some of his contacts in the intelligence world, all "off the record," of course. These men have one mission: to prevent a catastrophe that could change the course of human history. Along the way, the American operatives uncover a conspiracy more far-reaching than they could have ever imagined.
The cast of characters in The Churchill Plot includes some familiar names from history, including Lyndon Johnson, Bill Moyers, Allen Dulles, Clementine Churchill, James Jesus Angleton, Leonid Brezhnev, E. Howard Hunt, Walter Thompson, Robert Kennedy, Frank Sturgis, Queen Elizabeth II, Harold Wilson, Yuri Andropov, Edmund Murray, Roger Hollis, Kim Philby, and Dwight D. Eisenhower.
At the center of the story is Winston Churchill himself. His accomplishments. His mistakes. His admirers. And his enemies, even at the hour of his death.
The book is fiction, but it's filled with precise historical detail. You may wonder what is real and what is made up. You may also find yourself wanting to grab your smartphone to Google a detail.
The Churchill Plot is available wherever books are sold (Amazon, Ingram, etc.).
Critical Mass Books — ISBN: 978-0996989251
Media Contact: Debby White (571-641-0197): Debby@davidstokeslive.com.
Source: "The Churchill Plot" / David R. Stokes
Share:
---
Categories: Books, History, Arts and Entertainment
Tags: Churchill, Cold War, espionage, London terrorist attack, Lyndon Johnson, terrorism
---