The Beliz Law Firm Offering a Free Memorial Day Ride to Those Celebrating in Long Beach
Press Release
•
May 23, 2023
Free Rideshare Reimbursements to Combat Drunk Driving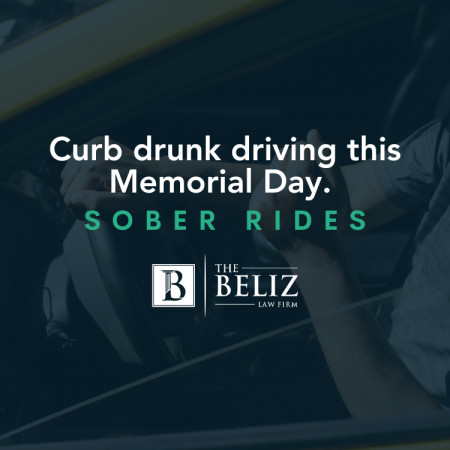 LONG BEACH, Calif., May 23, 2023 (Newswire.com) - In an effort to curb drunk driving this Memorial Day, The Beliz Law Firm is offering a free ride in Long Beach over the holiday weekend. This sober ride campaign is available to anyone of legal drinking age who plans to be out drinking and needs a ride home.
Memorial Day Accident Statistics
According to the National Safety Council (NSC), Memorial Day is one of the deadliest holidays in the U.S. when it comes to drunk driving. Based on data from 2020, the NSC found that 41% of accident fatalities during Memorial Day weekend involved an alcohol-impaired driver. That is the highest percentage of drunk drivers involved in fatal accidents over the holiday since 2010. In total, nearly 400 people lost their lives during Memorial Day because of drunk driving in 2020, higher than the average number of deaths between 2010 and 2017.
How to Participate in the Free Memorial Day Ride Campaign
To receive a free ride this Memorial Day, applicants must use a ride-sharing service or taxi to take a one-way ride to a safe destination within Long Beach, CA. After taking that ride, applicants just need to submit a copy of their receipt and driver's license as well as their PayPal email address through the submission form found on this page: https://www.belizlaw.com/community/get-home-safe/
Applicants should also keep in mind that the following rules and conditions apply:
Valid for a single one-way trip;
Applicant must be 21 years of age or older;
Only one reimbursement per household;
Maximum reimbursement is $30 including a 10% tip;
Requests must be received within 7 days of the end date;
Only the first 500 requests will receive reimbursement; and
Rides must be taken between 8:00 PM on May 26, 2023, and 10:00 AM on May 29, 2023.
Anyone who has questions about the rules and regulations of the free Memorial Day ride campaign can contact The Beliz Law Firm for more information.
About The Beliz Law Firm:
Founded in 2011 by Michael A. Beliz, Esq., The Beliz Law Firm serves personal injury victims throughout Southern California. Michael graduated from the University of San Diego School of Law and, since 2006, has worked with two of the most prominent personal injury firms in SoCal. As the founder of his own firm, Michael takes pride in working one-on-one with clients ensuring that their case gets the attention it deserves. To schedule a free case review, call 714-401-1071.
Contact Information:
The Beliz Law Firm
3777 Long Beach Blvd, #510
Long Beach, CA 90807
(562) 452-3772
Source: The Beliz Law Firm