The Barry Epling Scholarship for American Entrepreneurs Continues for Another Year
Press Release
•
May 25, 2022
Following its initial success, entrepreneur Barry Epling's scholarship fund will be continuing for another year in 2023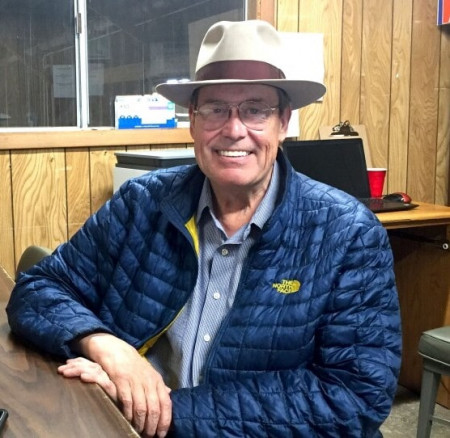 LAS VEGAS, May 25, 2022 (Newswire.com) - Epling's scholarship is aptly named The Barry Epling Scholarship for American Entrepreneurs and as of the writing of this article, applications have closed for this scholarship program. The scholarship will continue next year and is open to students who want to become entrepreneurs in the future and plan on pursuing business ventures as soon as they graduate. Eligible candidates for this scholarship program are students who are currently enrolled in university or high schools and who are about to graduate and have plans on pursuing higher education at a university. Epling's scholarship program promises $1,000 to the lucky student who gets accepted which will go towards their education and tuition fees.
The life of an entrepreneur is an interesting one. They are capable individuals who have the potential to bring big change to the world around them through the contributions they make in every business venture. Barry Epling is a prime example of an entrepreneur, as he not only found success in his business ventures that brought him to different industries but also is driven to help others in any way he can. Epling's recent ventures have led him to launch a scholarship program to address the growing issue of the rising costs of education.
Epling is a businessman and entrepreneur himself so he understands the struggles that many young entrepreneurs will face. He knows how difficult it is to launch a company from the ground up and he understands the significant role that education plays in making it easier. The things that people can learn during their time in school will become a great asset in their futures. Epling understands this and is saddened that not everyone can have the same opportunities as he did during his earlier years. Life can get difficult when someone doesn't have a stable source of income and students who fall under this will often see education as an additional burden to think of.
It is important to grab any opportunities they can find to improve their situation and this scholarship is no different. Interested applicants can head over to https://barryeplingscholarship.com to read up more on the scholarship details, which will be continuing with another award for 2023. Furthermore, applicants need to be able to provide an essay that answers the question: "Describe a problem that exists in the world today and how a company you create would solve that problem." The scholarship had such a warm response that it will be available again for 2023. Don't miss out on this opportunity to earn money towards tuition as well as pursue an ambition to become a successful entrepreneur in the future.
Source: Barry Epling Scholarship