The App Solutions Will Be Giving Free App Prototypes for Christmas
The special offer is valid until Dec 31, 2015
Press Release
-
Dec 21, 2015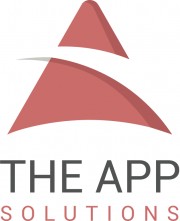 Wilmington, Delaware, December 21, 2015 (Newswire.com) - The App Solutions is pleased to announce that it has prepared a Christmas present for anyone interested in creating mobile apps – a free mobile app prototype.
When creating a prototype, the UX/UI specialist outlines the usability strategy that is confined by the mobile platform specific requirements and considers the principles that help applications succeed businesswise.
The process of creating a prototype consists of 2 phases:
1.      A paper draft, which usually takes 10 to 15 minutes to complete. This phase allows the client and the team at The App Solutions to quickly get the understanding of the overall structure of the future application.
2.      An interactive prototype which is basically a visual representation of the future app. The client can review the usability from both the desktop computer and from the smartphone.
It usually takes several hours to create a prototype. It takes about an hour to communicate with the client and understand the problem that the application is solving. The rest of the time is distributed to structure the input data and find the usability solutions for the case.
Depending on the number of screens and interface complexity, the creation of the prototype can take up to 4-8 hours. In money terms, these services can cost up to $300-600.   
Though the main advantage that the client gets with a prototype is the ability to test his/her hypothesis and correct the possible mistakes prior to the development and release.   
The special offer is valid until Dec 31, 2015
The App Solutions (www.theappsolutions.com) is a mobile app development company. We offer the full cycle of app development starting from prototyping and assessing the functionality scope, to the development, testing, deploying the app to the market and offering marketing support to our clients.
The company is registered in the U.S. with development offices in Kyiv, Ukraine. We are helping young companies and startups create and grow their mobile business from scratch as well as improve the performance of the apps that are already live.
---
Categories: Appliances, Telecommunications, Information Technology
Tags: application, mindpark, mobile, prototype, startup
---