The A Team Consulting Named to Inc. Magazine's List of Best Workplaces 2023
Press Release
•
Jun 20, 2023
The A Team Consulting, a national outsourced accounting firm, is honored to be named by Inc. Magazine as an innovative workplace that puts culture first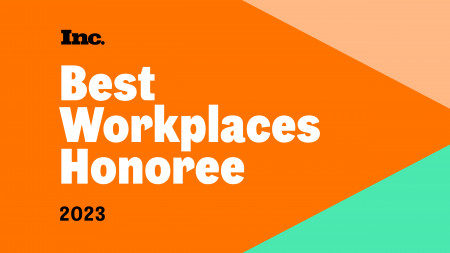 NEW YORK, June 20, 2023 (Newswire.com) - The A Team Consulting, Inc, a leading national fractional CFO, accounting, and accounting technology services firm, announces that it has been recognized by Inc. Magazine as one of the Best Places to Work. The list highlights American companies that have excelled in creating outstanding workplaces and company cultures.
"Culture is the single most important ingredient for success at The A Team. This award recognizes and celebrates our focus on creating a supportive and inclusive workplace that encourages work-life balance and provides opportunities for open communication and professional development," explains Tedd Drattell, CEO of The A Team. "It's both the right thing to do and best for our business."
The A Team completed a comprehensive application and participated in an extensive employee survey overseen by Quantum Workplace. This survey included questions about management effectiveness, perks, opportunities for employee growth, and overall company culture. Employee benefits were also audited to determine overall score and ranking.
Click to view the complete list of Inc. Best Workplaces for 2023
About The A Team Consulting:
The A Team is a national outsourced accounting services firm with offices in New York and Florida and an ever-growing team of professionals throughout the US and overseas. Our 30+ employees serve a worldwide client base in a wide variety of industries. We offer our employees a generous benefits package and the flexibility to work remotely while participating in a cohesive and collaborative professional environment.

Source: The A Team Consulting