Texas Hospital Association Partners With Southwest Consulting Associates to Help Hospitals With Critical Uncompensated Care Costs Calculations
Partnership will help Texas hospitals navigate the Worksheet S-10 transition required by the new Medicaid 1115 Waiver
Press Release
-
updated: Jun 7, 2018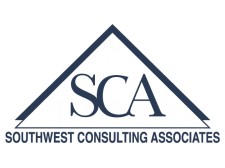 PLANO, Texas, June 7, 2018 (Newswire.com) - ​​​​​​​​Texas-based Southwest Consulting Associates (SCA) has been endorsed by the Texas Hospital Association to help Texas hospitals thoroughly and completely calculate and document uncompensated care costs to qualify for Medicaid supplemental payments.
The Centers for Medicare & Medicaid Services is relying on the "Worksheet S-10" to determine hospital supplemental payments. Use of the S-10 for this purpose is new and requires hospitals to take a renewed look at how uncompensated care costs are calculated and documented.
For Texas hospitals that qualify for UC payments through the Medicaid 1115 Transformation Waiver, completing the Worksheet S-10 accurately and thoroughly is particularly important as CMS will use it both to establish the overall size of the UC funding pool and to distribute individual hospitals' UC payments beginning in October 2019.
"The new Medicaid 1115 Transformation Waiver includes several policy and programmatic changes," said Ted Shaw, THA president/CEO. THA recognizes that many member hospitals need trusted third-party help to navigate these changes. With this endorsement, THA has selected a financial consulting firm with local roots to ease this transition."
SCA's fully developed, detailed Worksheet S-10 uncompensated care solution supports hospitals in managing not only the large data sets, but results in auditable patient-level detailed reports for use in reporting data on S-10 in accordance with rules promulgated by the Texas Health and Human Services Commission for UC reporting and distribution purposes. The solution distinguishes itself through the hands-on portion versus a turnkey software solution. SCA strives to identify areas where hospitals do not have systems in place to identify transactions that may qualify for reporting if the data was properly identified and accounted for.  Experience has shown that a large percentage of answers can be reached through data processing, however, SCA believes the real value comes from identifying and researching all of the exceptions hospitals may have.
"We are honored to be selected as an endorsed partner of the Texas Hospital Association," said Michael Newell, President of Southwest Consulting Associates. "We appreciate the opportunity and are looking forward to assisting Texas hospitals navigate the Worksheet S-10 transition required by the new Medicaid 1115 Waiver."
Southwest Consulting Associates also has partnerships with the Dallas-Fort Worth Hospital Council, the Hospital and Health System Association on Pennsylvania (HAP), HAPevolve, 340B Health, and Medi-Sota and was featured in HFMA Healthcare Business News' article on Worksheet S-10, "New Data Deadline for $2.3 Billion Payment Shift".
About SCA
Texas-based Southwest Consulting Associates (SCA) was founded in 1989 to provide financial consulting services to hospital providers. SCA is a leading provider of Worksheet S-10 Uncompensated Care, Medicare DSH Reimbursement and 340B Optimization Services, working with over 400 clients nationally across 46 states. For more information, visit www.southwestconsulting.net or follow on Twitter at https://twitter.com/swconsultingTX.
About THA
Founded in 1930, the Texas Hospital Association is the leadership organization and principal advocate for the state's hospitals and health care systems. Based in Austin, THA enhances its members' abilities to improve accessibility, quality and cost-effectiveness of health care for all Texans. One of the largest hospital associations in the country, THA represents 452 of the state's non-federal general and specialty hospitals and health care systems, which employ some 369,000 health care professionals statewide. Learn more about THA at www.tha.org or follow THA on Twitter at http://twitter.com/texashospitals.
###
CONTACT:
Jamie Pennington
​Marketing Manager
​Southwest Consulting Associates
​jpennington@southwestconsulting.net
972-732-8100 
CONTACT:
Lance Lunsford
SVP - Communications/ Marketing
THA Healthshare
llunsford@tha.org
512-298-7371
2805 Dallas Parkway, Suite 620   •   Plano, TX 75093   •   972-732-8100   www.southwestconsulting.net
Source: Southwest Consulting Associates
---
Categories: Healthcare, Hospitals and Clinics
Tags: hospitals, Medicaid, Medicare, Medicare cost report, Medicare DSH, Southwest Consulting Associates, Texas, Texas Hospital Association, Texas Medicaid, uncompensated care, worksheet s-10
---