Texas-Based Real Estate Investment Group Acquires Large Multifamily Asset in San Antonio, Texas
Press Release
•
Jun 1, 2023
DJE Texas Management Group has closed on Hillside Canyon Apartments and will deploy $1M+ in value add renovations to improve the lives of residents and the community.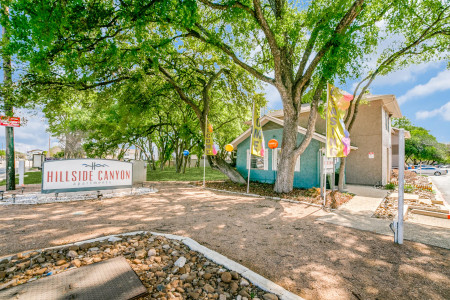 SAN ANTONIO, June 1, 2023 (Newswire.com) - DJE Texas Management Group (DJE), a vertically integrated real estate investment and management company based in San Antonio, Texas, has announced the acquisition of Hillside Canyon Apartments.
Hillside Canyon Apartments is a 114-unit community located ideally amongst DJE's other multifamily properties in the North-Central San Antonio submarket. DJE Properties, DJE's in-house property management team, will manage the asset and execute a value add business plan that includes a rebrand, property renovations, and operational improvements.
The organization has invested in over 5,200 apartment units, and Hillside Canyon marks the firm's 18th multifamily acquisition. It represents a significant milestone for DJE as it continues strengthening its presence in the dynamic commercial real estate investment market in Central Texas.
Devin Elder, Founder and CEO of DJE Texas Management Group, is excited about the project as he works diligently with his team to coordinate and direct everyone involved as the project gets underway.
Elder states, "We are thrilled to add this exceptional property to our portfolio. This acquisition aligns perfectly with our growth strategy, and our strong presence in the submarket will enhance the residents' community and lives while helping meet the city's growing need for quality housing."
For interviews and additional information, please get in touch with DJE Texas Management Group at (210) 510-1275 or admin@djetexas.com.
About Devin Elder and DJE Texas Management Group
Devin Elder is the Founder & CEO of DJE Texas Management Group, a vertically integrated multifamily investment firm based in San Antonio, Texas. Since 2012, the firm has completed hundreds of successful investment projects, including many full-cycle multifamily investments, and Devin has been a Principal in over 5,200 doors of multifamily real estate. Devin is also a Helicopter Pilot, a Podcast host, and the owner of a real estate consulting firm, a brokerage, and the DJE Foundation, a 501(c)(3) non-profit supporting disadvantaged children in Texas and the Philippines.
Source: DJE Texas Management Group