Tenyx Unveils GPT-Based Customer Service Voice Agent at HITEC 2023
Press Release
•
Jun 26, 2023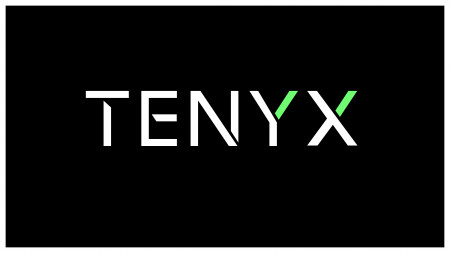 PALO ALTO, Calif., June 26, 2023 (Newswire.com) - Tenyx, an AI technology firm based in Palo Alto, California, is today introducing its GPT-based customer service voice agent designed for the hospitality industry. The solution will be launched and demonstrated at HITEC 2023 in Toronto, a globally recognized event for hospitality technology, where CEO Itamar Arel will deliver a keynote presentation on the opportunities and challenges of using Large Language Models (LLMs) for voice-based customer service automation.
Whether it's handling reservations or general customer inquiries, Tenyx's AI solution is capable of handling all types of high-volume use cases with consistency, accuracy and high customer satisfaction. Tenyx's AI voice agent represents a generational breakthrough in customer experience for callers. The solution offers robust natural language understanding and an immersive conversational experience that far surpasses existing IVR systems.
Tenyx is working with High Sierra Hotel Management, a multi-hotel owner/operator and hotel management company, to implement its AI solution across its hotels. "Tenyx's solution is changing the game when compared to traditional IVRs and legacy voice-based systems," says Chester Co, CEO of High Sierra Hotel Management. "Its ability to automate customer service calls in natural conversation is highly impressive, and being able to consistently handle calls and provide high customer satisfaction will help us win more business as well as streamline our cost model."
"Tenyx is at the forefront of a new wave of generative AI-based technologies, leveraging the latest in LLMs and our customers' proprietary data to provide unparalleled capabilities in customer contact centers. Our unique offering is capable of understanding complex customer inquiries and adapting to evolving customer demands," says Itamar Arel, CEO of Tenyx.
With backing from leading venture funds and technology investors, Tenyx is poised to become a game changer in the automation of hospitality customer service. The Tenyx team brings substantial experience in AI and customer service technology, building on its past success with Apprente, which delivered voice-based AI solutions that automated drive-thru order taking and is now successfully implemented at McDonald's restaurants following its acquisition by IBM in 2021. "Having witnessed the transformative power of AI automation in drive-thrus, and the advent of GPT and LLMs, we are applying an innovative approach for the hospitality industry. We anticipate this solution will revolutionize how hotels interact with their guests, offering an automated voice experience that really works," added Arel.
Tenyx will showcase its AI customer service agent at HITEC 2023. Industry professionals are invited to the Tenyx booth for a live demonstration and to discover how this solution can automate and elevate customer service in their establishments.
About Tenyx
Located in Palo Alto, California, Tenyx is a technology firm specializing in AI-driven customer service solutions. The Tenyx team is committed to using advanced AI technologies to automate and transform customer service in the hospitality industry. Our new voice-based AI customer service agent is designed to redefine the guest experience, offering a level of automated customer service unprecedented in the industry.
Source: Tenyx