Tentree Celebrates 15 Million Trees Planted Globally in First Five Years of Business
Press Release
•
updated: Aug 29, 2017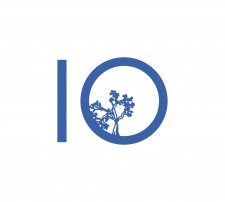 VANCOUVER, Canada, August 29, 2017 (Newswire.com) - tentree, one of the fastest growing apparel brands in North America, has reached a milestone of 15 million trees planted around the world. Since 2012, tentree has grown from a small local brand to a global movement, inspiring environmental stewardship, social responsibility, and community education worldwide.
For each product sold, tentree plants 10 trees in regions with critical need for reforestation, such as Madagascar and Haiti. Planting 15 million trees is just the beginning of tentree's goal to help reforest and revitalize the world. By the end of 2017 tentree expects to plant over 20 million trees, and hopes to reach one billion trees by 2030.
"15 million trees is a major milestone for tentree, but ultimately, it is just the beginning," says Derrick Emsley, tentree CEO. "As tentree grows, so does the impact. Our goal is to become the most environmentally progressive brand on the planet and we are targeting over 1 billion trees by 2030. These trees are going to change lives."
The trees planted by tentree enrich impoverished communities by providing them with economic empowerment, environmental preservation, and community education. tentree is committed to ethically responsible manufacturing and uses eco-conscious materials in all products.
After purchasing a tentree product the customer receives a unique tree code. With this tree code, the customer decides how they want to make their impact and the type of trees they want planted — these choices determine where the trees are planted. Once the trees are planted, the tree registry program allows customers to track, monitor and learn more about the social and environmental impact their trees are making.
"It has always been our goal to bring the customer closer to their impact," added Emsley. "Their purchase is what allows us to plant trees, provide jobs, and help an incredible number of people. We want every customer to feel emotionally connected to their impact. The tree registry program allows us to do this by highlighting where the trees will be planted, the type of tree, and then allows us to provide updates on the progress."
Currently, tentree's planting is focused in Madagascar, Nepal, Senegal, Haiti, Canada, and the United States. tentree partners with not-for-profits such as Canadian Wildlife Federation, WeForest, American Forests, and Eden Reforestation to ensure they have a targeted, lasting impact.
tentree products are available at over 1,000 retail locations in North America, and ships internationally. To shop or find a store near you, please visit www.tentree.com.
About tentree:
tentree is a lifestyle apparel company based out of Vancouver, Canada, that plants ten trees for every item purchased. By combining social and environmental consciousness with lifestyle apparel, tentree allows consumers to have a direct impact on the environment and communities worldwide. For more information on tentree please visit www.tentree.com.
Contact:
Marika Tselonis​
PR Specialist - Northern Commerce
519.495.8114
​mtselonis@northern.co
Source: tentree
Additional Links