TenTen Wilshire Partners With XY7 Elite to Help Its Tenants Increase Web Presence
Press Release
•
updated: Jul 24, 2019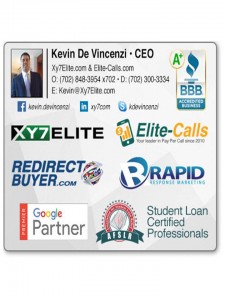 LOS ANGELES, July 24, 2019 (Newswire.com) - TenTen Wilshire and Kevin De Vincenti, CEO of XY7 Elite, have partnered up to encourage 1010 Wilshire tenants to learn more about boosting web sales through expert advertising and affiliate marketing. For over 20 years, Mr. De Vincenti has helped online businesses build solid customer bases. Interested tenants can visit www.xy7elite.com to learn more about how targeted advertising using affiliates can help grow their businesses. The TenTen Wilshire staff works tirelessly to build positive business connections with businesses across the United States and internationally to help 1010 Wilshire tenants get the tools and knowledge they need to succeed. In addition, the staff hosts numerous social networking events and gatherings throughout the year to encourage business relationships with tenants and local business owners.
About TENTEN Wilshire: A lifestyle venue for today's professional
TENTEN Wilshire, a premier luxury apartment and office complex, is located in beautiful downtown Los Angeles and provides a variety of fully furnished apartments and office spaces. Utilities, such as high-speed internet, premium cable and local phone, are included. Flexible leasing options are available. In addition, all apartments feature private outdoor patios that are suitable for entertaining. Other amenities include a private gym with health spa and the award-winning TENTEN Wilshire rooftop. This gorgeous rooftop offers tenants and guests breath-taking panoramic views of Los Angeles, along with a rooftop pool, Jacuzzi, lounge, fire pits and BBQ areas. TENTEN Wilshire hosts numerous events and parties for tenants throughout the year including a nightly complimentary happy hour Monday through Friday. Tenants can mix and mingle with friends and co-workers in a fun, relaxed atmosphere. Tenants can also enjoy easy access to local restaurants and attractions.
Neha R. Shah
Events & Production Manager
neha@amidigroup.com
Direct: 213-785-5606
www.1010wilshire.com
http://www.1010wilshire.com/fb/
Source: TenTen Wilshire