Teleteria Casino CEO Jay Servidio Says Summer Olympics Provide Large Revenue for Online Casino Owners
Teleteria Casino Provides the most popular online sports betting experience for the Summer Olympics.
Press Release
-
May 20, 2016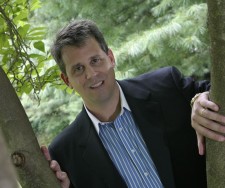 New York, NY, May 20, 2016 (Newswire.com) - With the 2016 Summer Olympics in Rio coming up, Teleteria Casino offers an opportunity to make a large profit.  Sports' betting is made easy through Teleteria Casino, which sells the turnkey package to own your custom online casino & sports betting site.  The Summer Olympics are one of the most popular venues for online sports betting.  This year is set to be the most watched Summer Olympics in history. Teleteria Casino offers the opportunity to make a profit within a few weeks after starting your own online casino.  Teleteria Casino CEO, Jay Servidio, says that enjoying making a profit and watching the Summer Olympics is a great way to enjoy your "office."
With the many platforms to watch the upcoming Summer Olympics in Rio, there will be more people watching as countries compete for a gold medal.  This also means that more people from around the world will be betting on the summer games.  More people will be doing their betting from the comfort of their own home as they enjoy the Olympics.  The online betting for the Summer Olympics is set to skyrocket as it is easier than ever to place bets online.  JayServidio.com and Teleteria Casino make owning your own online casino with the ability to make a large profit easy.  With unlimited marketing assistance as well as 24/7 customer support, online traffic will be flying to your very own online casino just in time for the Summer Olympics.
The largest online betting event in the history of the Internet.
Providing you with your very own custom casino is what
Teleteria
Casino is all about. The custom site made through
Teleteria
allow owners to track their profits and really see how much money their custom
online
casino is bringing in.  The custom casino provides owners with graphics to use on
Facebook
and
Twitter
pages to help bring traffic into their site along with the
Teleteria
marketing assistance.
Jay Servidio and Teleteria Casino offer the opportunity for anyone from around the world to bet on any sporting event from their own home.  With a custom casino through Teleteria the owner of the online casino gets paid 35% of the losses when players lose.  Gamblers lose 98% of the time which makes owning a casino through Teleteria a great opportunity to make a large income.  Teleteria does not share in the profits of the clients.  Read about Teleteria Casino on https://www.linkedin.com/in/teleteria/. With no monthly requirements, no monthly software fees, and no licensing fees, it only makes sense to get a custom online casino through Teleteria Casino.  
For more information visit http://teleteriacasino.com
Social Media:
https://www.facebook.com/teleteriacasino/
https://twitter.com/JayServidio
https://www.linkedin.com/in/teleteria/
Source: Teleteria Casino
Share:
---
Categories: Sports, Fitness, and Recreation, Adult Entertainment, Casinos
Tags: casino franchise, jay servidio, sports betting, teleteria, teleteria casino
---