Telecom Council of Silicon Valley Names CUJO a SPIFFY Awards Finalist
Press Release
•
Aug 2, 2016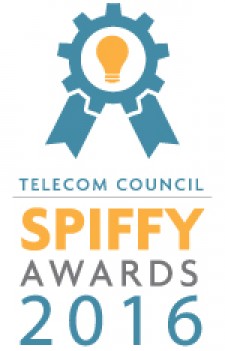 El Segundo, CA, August 2, 2016 (Newswire.com) - CUJO, the smart firewall that protects your network against home hacking, has been named a SPIFFY Awards finalist by the Telecom Council of Silicon Valley. Nominated under the category "Core Award for Best Fixed Telecom Opportunity" this award recognizes the best investment opportunity within the fixed telecom sector seen at SPIF meetings in the past year.​
"We are thrilled to see CUJO nominated for the SPIFFY Awards. With CUJO already in thousands of homes around the world, this award further recognizes our efforts to secure the Internet of Things," said Einaras Von Gravrock, CEO of CUJO.
"The 2016 SPIFFY Awards comprise the most promising young companies," said Liz Kerton, President of the Telecom Council of Silicon Valley. "SPIFFY nominees are chosen for their compelling solutions, approach to the market, and strong leadership. This select group of winners will drive innovation with global service providers."

Liz Kerton, Telecom Council President
Created by online security experts with extensive experience fortifying software and hardware against virtual threats, CUJO brings business-level Internet security to protect homes against a growing number of cyber-threats. Currently you can purchase CUJO on Amazon. The device is priced at $99.00. It comes with a subscription where the first three months are free. After the free trial is over, the subscription costs $8.99 a month.
The SPIFFY Awards is an annual ceremony that recognizes the best telecom startups of the past year. Since TC3 (Telecom Council Carrier Connections) 2015, the Service Provider Forum (SPIF) and the wider Telecom Council will have reviewed over 100 young telecom companies. By simply being nominated for a SPIFFY, startups are recognized as the most elite in the industry with ideas, relevance, and traction that appeal most to global service providers. Award categories include innovation, disruption and engineering excellence. Winners will be announced during TC3 on the evening of Wednesday, September 28, 2016 at the Computer History Museum in Mountain View, Calif.
About the Telecom Council of Silicon Valley
The Telecom Council of Silicon Valley is Where Telecom Meets Innovation. The Council connects the companies who are building communication networks, with the people and ideas that are creating it – by putting those companies, research, ideas, capital, and human expertise from across the globe together in the same room. Last year, in total the Telecom Council connected over 2,400 executives from 1000 telecom companies and 60 fixed and wireless carriers worldwide across 40 different industry topics. By joining, speaking, sponsoring, or simply participating in a meeting, there are many ways telecom companies of any size can use the Telecom Council network. For more information and to join our invitation list, visit www.telecomcouncil.com.
Source: CUJO
Related Media