Tech Company AV HERO Is Shaking Things Up With Music Video Release of 'SAVE THE DAY!'
Press Release
•
Nov 11, 2021
AV HERO seeks to revolutionize the audio visual industry for everyone.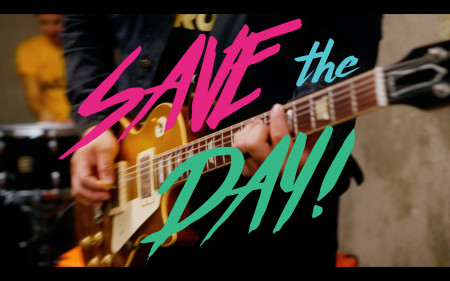 SAN DIEGO, November 11, 2021 (Newswire.com) - AV HERO, the worlds first and largest platform providing on-demand audio visual services (TVs, speakers, microphones, cameras, etc...), has released a music video for their song "SAVE THE DAY!" The song, written and produced by AV HERO Founder, John Day, tells the story of three individuals having significant trouble with their audio visual systems and how AV HERO comes to the rescue. "I love pop-punk music and wanted to do something different to promote the brand," says Day. "I thought, 'jingles are cool, but an entire song plus music video, that would be awesome!" The song was recorded by Joel Piper of New Together Inc. at their studio in Escondido, California, and the music video was filmed by Zealous at Local Hub San Diego. The opening scene was shot in an early 20th-century cement bank vault, and a large, invited crowd of people showed up to help create the concert scene. "We hope this project gets people's attention and causes them to check out what we're doing as a company. Essentially, we are revolutionizing the audio visual industry as it currently exists today."
About AV HERO
AV HERO launched March 21, 2020, to provide simple, fast, and cost-effective on-demand audio visual services to businesses and residences across the United States. Since launching, the platform has grown to over 1,200 service providers across the country and counting. The AV HERO platform connects individuals and organizations to certified audio visual technicians with the push of a button. Job tracking and payment is also automated through the platform. AV HERO has plans to expand internationally in the future.
For more information go to avhero.com or contact Founder and CEO, John Day, at john@avhero.com or (858) 353-9432.
Source: AV HERO, Inc.
Related Media