Team Who Backed Elon Musk During the Early Days of Tesla & Space-X Now Backing a Next-Generation Water Treatment Company
Press Release
•
Jul 25, 2023
World-renowned and industry-elite Draper, who initially backed Musk in the early days, has thrown its weight behind GAST Clearwater.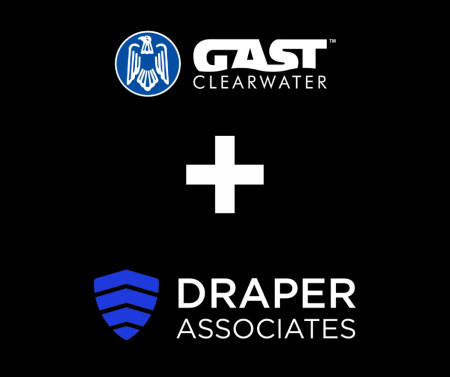 AUSTIN, Texas, July 25, 2023 (Newswire.com) - GAST Clearwater, a US-based next-generation water treatment company, artificial beach, and property developer, announced today the closing of its Pre-Series A round with the complete offering taken up by Draper Associates.
GAST Clearwater continues to electrify the water treatment industry with its revolutionary and visionary treatment technologies. It has been dubbed the "Tesla of Water" due to some of its technologies utilizing electricity to treat water. This exciting new company has also been named one of the planet's most advanced water treatment companies.
Over the last 36 months, it is evident that the investment industry has made a significant shift regarding water technologies and the infrastructure industry as a whole. The United Nation's water treatment conference in March in New York was an indication that the world's water crisis has been placed squarely on the map. As multiple high-value and high-profile deals have been concluded over the last few months, it is no surprise that Draper has entered the space by backing GAST Clearwater.
"We cannot be more excited about our Draper partnership; we have been fortunate to have had multiple options for this round and also found the extensive due diligence process of Draper comforting to know that our potential future partner fully understands our business and technologies. Tim Draper backed Elon Musk with entities with bold missions, and not to disappoint, I think our mission to provide Water for Mankind™ is on track to change industry norms, electrifying one drop at a time," said Mr. Kevin Gast, Co-Founder & CEO of GAST Clearwater.
GAST Clearwater services a multitude of different industries, from Real Estate, Aquatics, Oil & Gas, Sewerage, Waste Water, Drinking Water, Municipal, Aerospace & Defence, Food & Beverage, Mining & Industrial, PFAS Treatment, Artificial Beaches, Urban Lagoons to having mobile Discharge to Potable Water units and can provide package plant-based solutions.
"The team at GAST Clearwater are seasoned business veterans with their next-generation highly advanced water treatment technologies that surely will disrupt various benchmarks and industry norms. As one of the few companies that can destroy PFAS while developing Surf Parks, Artificial Beaches including rapid deployment military applications, we look forward to supporting them through their massive growth trajectory in 2023/2024," said Tim Draper, founding partner of Draper Associates.
Womble Bond Dickinson (US) LLP served as counsel for GAST Clearwater and Brubaker Law LLP for Draper Associates.
About GAST Clearwater:
GAST Clearwater is a US-based, next-generation water treatment company with a mission to provide Water for Mankind™ one drop at a time. Operating in various industries and markets from Real Estate, Wastewater Treatment, Municipal Potable Water, and multiple others, mainly focusing on recovering and recycling different waters in a centralized or decentralized way. The company also does artificial beaches, urban lagoons, wave pools, surf parks, aquatics, sewerage treatment, wastewater, drinking water, and PFAS Treatment.
About Draper Associates:
Founded in 1985 by Tim Draper, Draper Associates is the leader in early-stage venture capital that continues to invest in technology companies that show exceptional promise. The firm's investments have included Coinbase, Baidu, Tesla, Skype, SpaceX, Twitch, Hotmail, Focus Media, Robinhood, Carta, and other industry unicorns at the early stage. Draper Associates has built a reputation for encouraging entrepreneurs to drive their businesses to greatness, to transform industries with new technologies, and to create platforms for extraordinary growth, jobs, and wealth creation. Send plans to plans@draper.vc. To learn more, visit www.draper.vc.
Forward-Looking Statements
This press release contains "forward-looking statements" within the meaning of the safe harbor provisions of the U.S. Private Securities Litigation Reform Act of 1995. Forward-looking statements include, without limitation, any statement that may predict, forecast, indicate, or imply future results, performance or achievements, and may contain words such as "believe," "anticipate," "expect," "estimate," "intend," "project," "plan," or words or phrases with similar meaning. Forward-looking statements should not be read as a guarantee of future performance or results and will not necessarily be accurate indications of the times at, or by, which such performance or results will be achieved. Forward-looking statements are based on current expectations, forecasts and assumptions that involve risks and uncertainties that may cause our business, strategy, or actual results to differ materially from the forward-looking statements. We do not intend and undertake no obligation to update any forward-looking statements, whether as a result of new information, future events or otherwise, except as may be required by applicable law. Investors are referred to our filings with the SEC for additional information regarding the risks and uncertainties that may cause actual results to differ materially from those expressed in any forward-looking statement.
Source: GAST Clearwater
Related Media