TaxConnex Unveils New Client Portal for Improved Client Experience and Data Security
Press Release
•
Jun 8, 2023
TaxConnex launches Client Connexion portal to provide a streamlined client experience and enhanced data security for their clients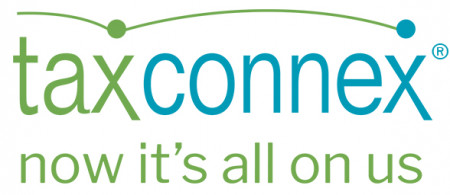 ALPHARETTA, Ga., June 8, 2023 (Newswire.com) - TaxConnex®, a leading sales and use tax outsourcing firm, announced today that they have launched a new client portal, Client Connexion, to streamline their clients' online experience. Client Connexion provides an intuitive user interface while simultaneously providing a layer of security via an encrypted portal.
Client users will be given individual logins to provide their data, review their cash requests, pull reports and tax returns, and view historical data, thus removing some of the manual processes clients and practitioners navigated through previously. Client Connexion will also guide new clients through the activation (onboarding) journey with a visual roadmap of their process and continue to help them throughout their relationship with TaxConnex.
"Data security is extremely important to TaxConnex and our clients. To ensure we are protecting digital information from unauthorized access, we have implemented strong security controls as evidenced by 10 years of successful AICPA SOC I and II Audits," explained Jackie Breiter, TaxConnex partner and COO. "Client Connexion has been in the works for a while and I'm proud of what we are launching to give our clients extra peace of mind and further streamline their sales and use tax processes."
Learn more at www.taxconnex.com/client-connexion.
About TaxConnex
TaxConnex™ is a technology-enabled sales tax service provider focused on delivering an outsourced sales tax department to businesses and corporations that have a multi-state sales tax responsibility and lack the sales tax knowledge and capability to manage on their own. TaxConnex provides white-glove consulting and compliance services, including nexus evaluation, taxability determination, audit assistance, exemption certificate management, registrations, return preparation, filing and more.
Learn more at www.taxconnex.com.
###
Source: TaxConnex