Tampa City Ballet Launches "AfterImage" Company Premiere
Press Release
•
updated: May 23, 2018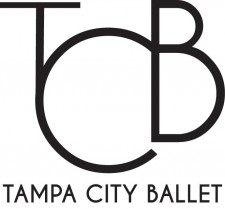 Tampa, FL, May 23, 2018 (Newswire.com) - ​​​Tampa City Ballet is proud to announce its Premiere Performance, "AfterImage". The program is the culmination of the company's artistic vision and repertoire as a modern ballet company. Passionate dancers will captivate the audience with three unique choreographed pieces by Artistic Director Paula Nunez and Resident Choreographer Elsa Valbuena, in collaboration with Rubén Celiberti, the fantastic Italian-Argentine artist.
"My dream for opening this company started with the desire to provide a platform for emerging dancers, choreographers, and artists to develop, express, and share their hidden talent. As a curious person, it is my goal to explore the development of dance and the growth of the artists in order to expose unique experiences to the community of Tampa. I am grateful for the blessings dance gave me, and I am excited and ready to give back to my community. "AfterImage" is the birth of this innovative, forefront, modern ballet company. Since I came to Tampa 17 years ago, it has been my dream to have a unique conversation with our community, and this is the best way to do it." -Paula Nunez, Artistic Director.
About Tampa City Ballet
Combining classical ballet and modern technique, Tampa City Ballet wants to lead Tampa in joining a global dance movement that is providing a world stage for new, young, and emerging talent and supportive audiences. The company's vision is to build bridges, create bonds, and inspire hope through dance. By fulfilling its mission of providing the community with a world-class, modern ballet company and educational outreach programs that provide underserved children with high-quality arts education, Tampa City Ballet will help expand the artistic footprint of Tampa Bay locally and globally.
"AfterImage" will be hosted on May 27, 2018 at the Hillsborough Community College Ybor Campus – Mainstage Theatre, 5:30pm.
For more information, visit www.tampacityballet.org or follow us on Facebook, Instagram [@tampacityballet_] and Twitter [@tcballet].
"AFTERIMAGE" PREMIERE SEASON
We open this Premiere Performance with Solo es..., a piece by Resident Choreographer Elsa Valbuena, a visionary of modern ballet. It is followed by AfterImage, choreographed by Artistic Director Paula Nunez, a unique piece based on the book "Never Let me Go" by Kazuo Ishiguro. Finally, we culminate with It Is Happening Anyway, which premiered in 2016 and is inspired by the best of Cuban composers.
Solo es… - Elsa Valbuena
Solo es… offers a sophisticated layering of images that invites each individual to view their experience from a self-journey which is seemingly abstract.
from water life sprouted,
rivers are the blood that nourishes the earth,
made of water are the cells that think of us, tears and memories that remind us we are made of water.
AfterImage – Paula Nunez
Based on the Nobel laureate Kazuo Ishiguro's novel "Never Let me Go," AfterImage examines the manifestation of the "othering" phenomenon, reflecting a clear distinction between the "normal" and the clones: "us" and "them," the "self" and the "others."
It is Happening Anyway – Paula Nunez
This unique, energetic piece includes the audience in its surreal, character-driven and articulately stylized journey. It is self-aware, self-referential, and self-interrupting, offering an experience that is both fascinating and elusive. Enjoy a special encore of the best of the Cuban repertoire and the participation of world-renowned pianist Rubén Celiberti.
Tampa City Ballet
For information, contact
English: Roxanne Young 713-899-7247
Spanish: Claudia Suarez ‭786-506-2028‬
15365 Amberly Drive, Tampa, FL 33647
(813) 558-0800
Source: Tampa City Ballet