TAG Cyber Announces Release of 2023 Q3 Edition: Focused on Cybersecurity in Outer Space
Press Release
•
Jul 27, 2023
Available for Free Download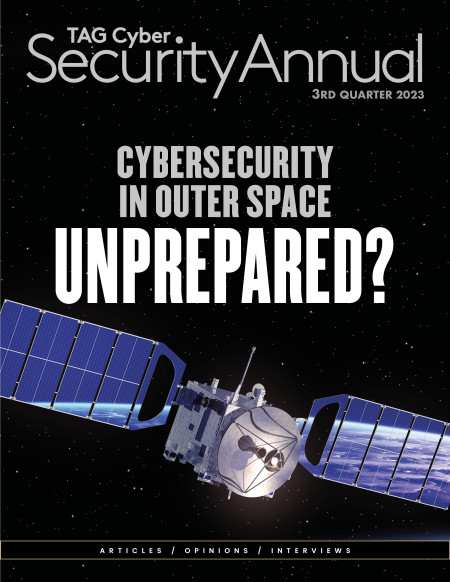 NEW YORK, July 27, 2023 (Newswire.com) - TAG Cyber, a leading cybersecurity research and advisory firm, announces the publication of the TAG Cyber Security Annual's 2023 Q3 edition. This latest edition, available for free download, delves into the crucial topic of "Cybersecurity in Outer Space" and features insightful articles written by TAG Cyber's expert analysts.
The TAG Cyber Security Annual is renowned for its comprehensive and authoritative coverage of the cybersecurity landscape, and the 2023 Q3 edition is no exception. With a primary focus on the rapidly evolving domain of space technology, the publication addresses the emerging challenges and opportunities in securing space-related assets and data.
Among the prominent articles authored by TAG Cyber's expert analysts are:
"Cybersecurity in the Space Domain": This article sheds light on the unique cybersecurity concerns faced by space missions and satellite communications, emphasizing the importance of safeguarding these critical infrastructures.
"Lessons From Space: Securing the Enterprise Supply Chain": Readers gain valuable insights into the parallels between space missions and securing complex enterprise supply chains, offering actionable strategies to enhance resilience.
"Harnessing Satellite Technology for Economic Transformation": The potential economic benefits of satellite technology are explored, along with the imperative to fortify these assets against cyber threats.
"Why Resilience in Space Is Relevant to Your Business": This piece draws parallels between space resilience and business continuity, offering valuable lessons that organizations can adopt to protect against disruptions.
"A Lawyer's Trek to Law's Last Frontier": Exploring the legal aspects of cybersecurity in outer space, this article provides critical information on the evolving legal framework governing space activities.
In addition to the contributions from TAG Cyber's expert analysts, Dr. Edward Amoroso, Founder and CEO of TAG Cyber, shares his valuable expertise in his article titled "Eight Space Hacks We Should Expect to See." Dr. Amoroso's forward-looking insights provide readers with a glimpse into the future of space-related cybersecurity challenges and potential solutions.
Source: TAG Infosphere, Inc.