System Blue Welcomes Lowndes High School - Georgia Bridgemen to the Family
Press Release
•
May 9, 2016
Lowndes High School - First High School To Play System Blue Brass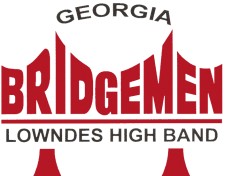 Valdosta, GA, May 9, 2016 (Newswire.com) - It is with great excitement that System Blue welcomes Lowndes High School - "Georgia Bridgemen" Marching Band to the family. .
The Georgia Bridgemen's mission and vision is to work together to teach students in a safe, orderly, and challenging environment. As well as to inspire students to learn and to excel as a corps of passionate and unified learning communities striving for world-class educational excellence every day. Lowndes Director of Bands, Jon Bowman, had this to say about the new partnership, "I am ecstatic to begin our relationship with System Blue. From the product that they offer to the support of the entire System Blue family to ensure that our students are getting the best quality music education experience is unlike any other company out there. We are honored to be a part of the System Blue family."
"We are thrilled to have Lowndes High School as the very first scholastic program to join the System Blue family and to perform on System Blue Brass instruments. Their desire for excellence and building a remarkable program makes them a perfect fit for this partnership. We look forward to a long journey with the Bridgemen and are excited about the growth opportunities that lie ahead for all of us."

John Meehan, System Blue Brass Product Designer and Brass Caption Head of The Blue Devils Drum & Bugle Corps
The "Georgia Bridgemen" of Lowndes High School have set the standard for dedication, creativity, and musicianship. Their dynamic shows have entertained thousands in venues ranging from high school football stadiums to the Georgia Dome and The Super Dome. Band members have performed for presidents, governors, and supreme court justices from coast to coast.
The Georgia Bridgemen have had the distinction of marching in three of the most celebrated parades in the nation: the Macy's Thanksgiving Day Parade on November 27, 2003; the Presidential Inaugural Parade in Washington, D.C., on January 20, 2005; and the 2006 Tournament of Roses Parade in Pasadena, California, on January 2, 2006. In 2006 the Georgia Bridgemen also travelled to Chicago for the State Street Thanksgiving Parade, and marched in the April 12, 2008, National Cherry Blossom Festival Parade in Washington D.C. [their second time marching in this prestigious parade]. Most recently the Bridgemen performed a Memorial Day Concert on the steps of the Jefferson Memorial in Washington D.C. and will be traveling this fall back to Chicago for the McDonald's Thanksgiving Day Parade.
Numbering over 400 members, the Bridgemen create an unforgettable impression in performance. Don't miss a minute of the Bridgemen's spectacular show at halftime of the Lowndes High Vikings' football games and in competition this fall.
System Blue is excited to have The Lowndes High School Marching Band Program on board. Together, it's our turn.
Source: System Blue
Related Media