SYNLawn Utah Offers Sustainable Turf Products
Press Release
•
Apr 11, 2023
Opens New Design and Retail Center in Bluffdale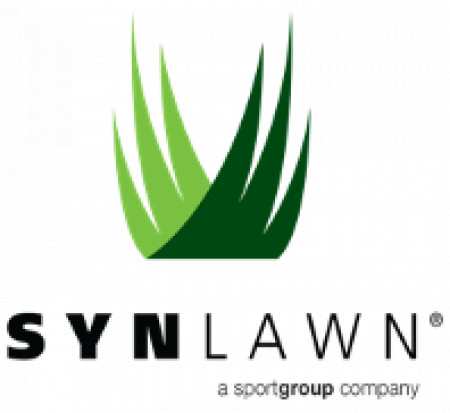 BLUFFDALE, Utah, April 11, 2023 (Newswire.com) - SYNLawn Utah, a family owned and operated business and the sister company of All States Landscaping, is now an exclusive distributor of SYNLawn, the largest manufacturer and unrivaled innovator of sustainable artificial grass and synthetic surfacing in North America. The company's new design and retail center located at 14513 Center Point Way, #600, in Bluffdale is open to the public between the hours of 9 a.m. to 5 p.m. on Monday through Friday.
"We're excited to offer our valued commercial and residential customers with the most eco-friendly turf products available," said Tyler Doyle, Chief Marketing Officer at SYNLawn Utah. "My father, brother and I are all involved in the business and we manage a strong team of over 100 employees. In addition to our extensive industry knowledge and professional design expertise, joining the acclaimed SYNLawn distributor network will further enable us to better serve our region's landscaping needs. We're committed to helping the Utah drought. The reason we wake up in the morning is to fulfill our vision of transitioning Utah to sustainable water and air through artificial turf adoption."
The second-generation family business was started by Ken Doyle in 1989 and has grown into one of the largest landscaping providers in Utah. They also own a retail nursery landscaping supply center called Landscape Supply of Utah. They've worked on a variety of residential and commercial landscaping jobs over the past three decades including golf courses, parks, hospitals and restaurants. They also focus on residential design and build projects.
SYNLawn Utah is dedicated to community involvement. They've served as president of the local Business Network International (BNI) chapter and for 15 years served as the former president of a local baseball league for children.
"Sustainability is a core value of SYNLawn, so we're pleased to welcome a like-minded business to our esteemed network of distributors," said George Neagle, president of SYNLawn Global. "We understand the importance of conserving water in drought-prevalent states like Utah, and we look forward to supporting SYNLawn Utah in their growth and success as installers of our premium soy-backed artificial grass."
Learn more about the expert services and premium products offered by SYNLawn Utah at synlawnutah.com. Call (801) 251-6344 or email getgreen@synlawnut.com for a free quote.
ABOUT SYNLawn®
SYNLawn® is the largest manufacturer and unrivaled innovator of artificial grass in North America and offers the Greenest Turf on Earth. As part of the Sport Group Holding® family of companies, SYNLawn delivers the best products available on the market. SYNLawn's turnkey network of over 120 distributors seamlessly combines environmental stewardship with industry-leading innovations. With more than 300,000 residential and commercial installations, the company is raising the bar for global synthetic turf standards and transforming the idea of grass. For more information visit www.SYNLawn.com and follow us on Facebook, Instagram, LinkedIn, Pinterest and YouTube.
Source: SYNLawn