Symonds Training Launches 5 New Corporate Training Courses for Trainers
In addition to updating their website, Symonds Training has introduced five new training course materials packages.
Press Release
-
updated: Sep 11, 2019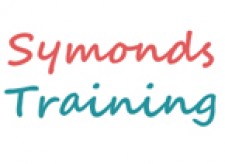 SOMERSET, England, September 11, 2019 (Newswire.com) - Symonds Training has developed into a global provider of training course materials and has been building a reputation for offering engaging and very well-designed courses. In the last year, in order to meet customer demand, a number of new corporate training courses have been designed and made for sale on the Symonds Training website.
Training Materials Company Continues its Global Growth
Symonds Training was created by Dr. Valeria Lo Iacono, a U.K. academic who has over 15 years of experience working in education. With a background working for Oftsed and Cardiff University, U.K., in management roles, Valeria in recent years has also taught in a number of U.K. universities and also worked as a researcher for the University of Exeter, U.K.
Since founding the company, Dr. Valeria Lo Iacono has directed the company towards a core business of providing high-quality, off-the-shelf training course materials as a full teaching package that can be downloaded online.
In recent months, in addition to the development of a brand new website, five new courses have been added to the business for trainers. These are as follows:
Train the Trainer
Mental Health in the Workplace Awareness
Another five training programs are also due to be released before the end of this year.
What To Expect in the Next 12 Months
Over the coming year, a total of 20 new sets of training course materials are going to be released and made available online for trainers. These courses will include Digital Marketing, SEO Basics, and a range of soft skills, inter-personal skills and business-related courses.
More About Symonds Training
As a team of PhD educated and teacher experienced educators, Symonds Training develops training materials and courses that are engaging and that are designed with pedagogy in mind. All training programmes aim to be fun for all learner styles and to include a range of activities.
For more details, visit their website: https://symondsresearch.com
Symonds Training
11 Hermitage Street, Crewkerne, Somerset TA18 8ES
0789 1638731​
Share:
---
Tags: conflict management, corporate training, course materials, presentation skills, trainers, unconscious bias
---