Sylvie Woolf Joins Periscope Data as Vice President of Customer Success and Solutions
Press Release
-
updated: Oct 26, 2018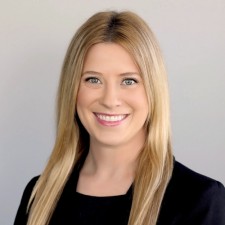 SAN FRANCISCO, October 26, 2018 (Newswire.com) - Periscope Data, the world's leading analytics platform for data professionals, has hired Sylvie Woolf as its vice president of customer success and solutions. She is based in Periscope Data's San Francisco headquarters.
With a decade of client service experience, Sylvie has a passion for building strong client relationships. She works strategically with clients to build customized and highly valuable solutions tailored to their business needs.
Prior to joining Periscope Data, Sylvie spent more than five years with ClearCompany, a talent acquisition and talent management software, where she scaled the customer success team from three to 40 people and maintained a retention rate of 99 percent month-over-month and 115 percent net. Prior to joining ClearCompany, Sylvie was a consultant for Cspace, a division of Omnicom, where she advised brands such as Procter & Gamble, Pfizer and Campbell's. Sylvie also has experience consulting for British Petroleum.
Sylvie graduated magna cum laude from the University of California at Santa Barbara with concentrations in English and history. She lives in San Francisco with her husband and daughter.
"When I met Sylvie, I knew she was the perfect person to lead our customer success and solutions functions," said Harry Glaser, co-founder and CEO. "She has a proven track record of building teams that are incredibly high performing while maintaining an operational rigor that sustains them and drives them to work that much harder for their customers."
"One of the reasons I decided to join Periscope Data was the team. They have so much energy and excitement for the product and the impact they have on our customers is tremendous," said Sylvie Woolf, vice president, customer success and solutions. "The customer success and solutions teams are truly world-class and I look forward to working with them to scale as a team to support Periscope Data's ambitious growth plans."
About Periscope Data
Periscope Data builds software that transforms businesses by bringing the power of data to every decision. Periscope Data's platform delivers speed, power and flexibility to the world of BI by enabling data teams to ingest, store, analyze, visualize and report on data - all from one connected platform. This turns data teams into superheroes by empowering them to answer the toughest questions and make breakthrough business decisions. Periscope Data serves more than 1,000 customers globally, including Adobe, Crunchbase, EY, Flexport, New Relic, Rover and ZipRecruiter.
Source: Periscope Data
---
Categories: High Technology
Tags: Customer Solutions, Customer Success, Harry Glaser, Periscope Data, Sylvie Woolf
---