SWISSGEAR.com Announces Exclusive Backpacks Available Online Through E-Commerce Store
Press Release
•
updated: Aug 25, 2015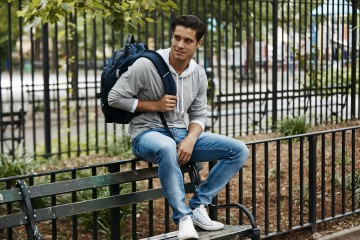 Fort Lauderdale, FL, August 25, 2015 (Newswire.com) - SWISSGEAR.com, from the Maker of the Genuine Swiss Army Knife, has announced their line of exclusive backpacks is now available through their website. This collection, which features a wide range of backpacks, is exclusively available to customers shopping on the SWISSGEAR.com website.
SWISSGEAR.com offers a full range of backpacks, luggage and travel accessories. The recently added online exclusives give customers the opportunity to purchase the latest SWISSGEAR.com backpacks that they would not otherwise be able to purchase in stores. This allows customers the convenience of online shopping, along with the extra bonus of being able to purchase the latest styles that aren't available anywhere else. SWISSGEAR.com differentiates themselves from other luggage and backpack companies by offering these online exclusives to customers that are not sold anywhere else.
This line features innovative items such as the SWISSGEAR 6752 ScanSmart Laptop Backpack, which permits customers the ability to speed through airport security by allowing laptop-in-case scanning. Additionally, customers can shop for individual styles in unique colors such as camouflage, crimson, navy, plaid, and hot pink. Most of the backpacks in the collection have an organizer compartment with a key fob, multiple divider pockets, side water bottle pockets, and a large main compartment that fits most 15" portable computers. Whether searching for back to school backpacks, day packs, business backpacks, or luggage for traveling, SWISSGEAR.com has everything to satisfy the "on-the-go" consumer.
SWISSGEAR.com offers free standard shipping on all orders during the month of August. To receive free shipping on your purchase, visit https://www.swissgear.com/.
About SWISSGEAR.com
Based in the Fort Lauderdale, FL area, SWISSGEAR.com is a leading seller of SWISSGEAR luggage, backpacks, travel accessories, belts and wallets. Committed to only offer officially SWISSGEAR licensed products, SWISSGEAR.com understands that everyone's needs vary greatly which is why they carry everything from a 20" carry-on spinner to a hanging toiletry kit to a back to school and a ScanSmart™ TSA-friendly backpack. Built on trust, quality and innovation, SWISSGEAR is the brand that consumers have come to rely on for providing well made products that are intelligently designed, highly functional and remarkably durable. For more information, please visit www.SWISSGEAR.com or call 1-844-MY-SWISS.
###