SUSTAINABLE STEEL FRAMING COMPANY LAUNCHES NEWEST EMERGENCY HOUSING POD: E160
NexGen Framing announces the launch of their newest model in their emergency housing portfolio, the E160 Emergency Housing Pod
Press Release
-
updated: Oct 24, 2018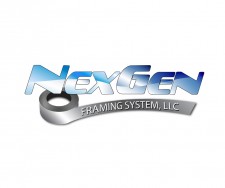 PALM BAY, Fla., October 24, 2018 (PressRelease.com) - NexGen Framing has announced the launch their newest model in their emergency housing portfolio. The E160 Model is a 160 square foot emergency pod with a 10' x 16' footprint that can be used for temporary housing, office space and much more after a natural disaster.
NexGen Framing designs and fabricates custom permanent and mobile structures in their Palm Bay, Florida Headquarters. The Company has been building and shipping its emergency housing units across the US since 2012, after Hurricane Sandy devastated the Caribbean Islands and Northeastern seaboard.
What sets the NexGen emergency housing units apart is our LGS framing and patented X4 Wall System. The X4 Wall System is a 4-in-1 exterior wall solution that is revolutionizing the construction industry as a lighter, stronger, more durable and energy efficient alternative to traditional block and wood structures. Our mobile structures are recyclable, cost-effective and can withstand high winds from natural disasters and exposure to extreme temperatures.
All mobile emergency units are built on skids and shipped within the USA ready for occupancy. Units can be easily transported, installed and connected to utilities and ready for use within a few hours. For delivery outside the continental US units are shipped via containers as kits ready for assembly at the destination.
Visit NexGen Framing:
2288 Wilhelmina Ct. NE
Palm Bay, FL 32905
Phone: (833) 237- 8335 
Follow them on social media:
Facebook, Instagram, Twitter: @NexGenFraming
Linkedin: NexGen Framing System, LLC
---
Categories: Construction
Tags: Construction, Contractor, Energy Efficient, Florida, Hurricane, Hurricane Michael, Mexico Beach, Recyclable, Steel, Steel Framing, Tiny Home
---