Sustainable Investment Profits Trump Climate Policy Reversal
Investors are Dispelling Myths by Making More Money from Climate Solutions
Press Release
-
updated: Mar 31, 2017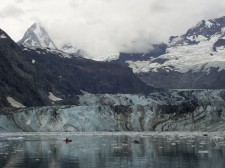 New York, NY, March 31, 2017 (Newswire.com) - Despite the Trump Administration's recent moves to cut climate change and clean energy out of the federal budget, investors are increasingly finding higher returns and lower risks from investing in sustainable climate solutions.
More than $5 Trillion AUM is committed to fossil fuel divestment, and investors representing over $60 Trillion AUM have signed onto the United Nations Principles of Responsible Investment (PRI). This trend signals a growing demand for quality sustainable investment opportunities and a recognition from investors that asset allocations can simultaneously drive better profits for people, the planet, and portfolios.
Etho Capital is one company helping mainstream this intersection of money and meaning, by showing that investing in sustainability can make investors more money. The firm earned recognition from Fast Company as one of the world's "Most Innovative Companies," placing the rapidly growing sustainable investing startup among giants like Google, GE, Tesla, and Apple. Etho Capital's secret sauce is an innovative process for going beyond corporate marketing statements to better estimates of supply chain efficiency and innovation, separating true leadership from marketing hype. By applying this approach to sustainable index and fund creation, Etho Capital is uncovering operational efficiencies across industries and identifying companies that can make more money with lower risks for investors.
"At Etho Capital, our mission is to empower everyone to invest in a sustainable future while earning competitive financial returns. The ETHO ETF makes this easy for all sorts of investors, from large institutions to college students investing for the first time," says Etho Capital co-founder and President, Ian Monroe, who also teaches courses on sustainability science and climate solutions at Stanford University.
"We're honored to be named as one of the world's Most Innovative Companies by Fast Company," says Monroe. "Regardless where the political winds blow, we're committed to showing that the most innovative, efficient, and sustainable companies almost always make the best investments, even in eras of deregulation and rising energy prices."
Etho Capital now offers a series of financial products, including a diversified, low-carbon ETF on the New York Stock Exchange, the ETHO ETF, which is based on the Etho Climate Leadership US Index. This index has been beating the S&P 500 since its launch in 2015, with investments in nearly 400 companies that are identified as sustainability and efficiency leaders, offering investors broad index diversification while upholding social and environmental principles.
"Etho Capital is really the only investment company today that brings the proven track record and the depth of analysis we need," says Simon Sheik, Managing Director of Future Super, which manages over $200 million in pension assets in Australia.
Earlier this year, Etho Capital partnered with Future Super to launch the Global Sustainability Index and another ETF in Australia. Etho Capital is now in the process of launching a new international index, developing new funds, and spreading the word that investing in sustainability can pay dividends for investors everywhere.
Source: Etho Capital
Share:
---
Categories: Finance, Environmentalism, Global Warming, Business News, Financial News
Tags: Business, clean power plan, climate change, environment, etf, finance, global warming, investments, market, stock, Trump, Wall St
---