Surrogacy and Insurance Pioneer to Create New Surrogacy Agency
Press Release
•
Oct 20, 2015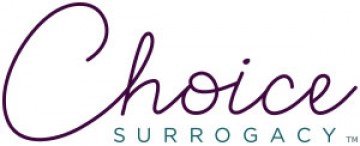 Rancho Mirage, CA, October 20, 2015 (Newswire.com) - Trish Taylor, the Founder and Chairman of New Life Agency, Inc. announced today that she will leave the insurance agency she founded, to create a new surrogacy agency, Choice Surrogacy, Inc. effective immediately. Taylor was clear when she said "our goal for Choice is to make surrogacy more affordable for people that want to create families".
Choice Surrogacy enters a crowded field of competitors with a guarantee to their clients around the world that will set them apart from the pack. Choice Surrogacy guarantees their clients they will pay the lowest program fee in the industry. In addition, Choice Surrogacy has arranged cost-cutting discounts on legal, medical, psychological, insurance and escrow fees along with fixed benefits for the surrogates.
Choice Surrogacy has chosen leading fertility doctors and worked with them to manage the high cost of fertility treatments to further contain the overall cost of the process and ensuring the highest level of care while achieving a successful pregnancy. Dr. Robert Boostanfar, MD of HRC Fertility said, "Building a family through surrogacy takes a complex team of caring and compassionate professionals and a single selfless act from a willing surrogate to achieve success. Choosing the right team of professionals and a surrogate is the key to this process."
Choice Surrogacy is comprised of cutting edge, experienced professionals with decades of experience in the Surrogacy and Assisted Reproduction Insurance industry. These professionals are committed to providing the finest level of excellence in service and allowing clients the freedom of choice and guarantee of cost containment.
Choice's owner, Trish Taylor and her wife Gail Taylor founded the first surrogacy agency committed to serving the gay community worldwide. Gail Taylor, lead the firm as its President to become one of the leading global surrogacy firms until her retirement in 2010. Their shared vision of providing equality of treatment in the surrogacy industry has allowed thousands of families to have their own biological connection to their children. Taylor herself was a surrogate in 2002 delivering a healthy baby boy. Interestingly enough, this unique vision twenty years ago has now become mainstream.
Tom Eagan and Mike Lubin are the parents of Jack, the 13-year-old boy that Taylor delivered for them in 2002. Tom and Mike shared these thoughts; "Jack is the product of a miraculous union with Trish Taylor as our surrogate. Gail's vision as the head of a surrogacy agency connected us to Trish – her intuition and years of experience creating matches between hopeful parents and surrogates." Eagan and Lubin continued, "Trish was the ideal surrogate for our family. Kind, compassionate and generous of spirit – she provided us our dream of creating a child – completing our family of three. We are forever grateful to the Taylors for their indelible presence in our lives."
Taylor created New Life Agency, Inc. in 1998 to be exclusively dedicated to the insurance needs of the surrogacy industry. Over the last 17 years it has become the largest firm serving the Assisted Reproduction Insurance Industry. New Life Agency has revolutionized how surrogacy, egg donation and infertility treatments are covered through insurance programs. Gary Hickox, CEO of New Life Agency stated, "Trish Taylor virtually single-handedly created the industry for Assisted Reproduction Insurance. Because of her, thousands of surrogates and the parents for which they were carrying babies have peace of mind while enjoying the highest level of medical care for their healthy babies. We wish Trish all the best at Choice Surrogacy, her leadership, vision and creativity will be missed at New Life Agency!"
In closing Taylor said, "I am honored to have served New Life Agency's parents and clients for the last 17 years. Helping people has always been my love and passion. Even though leaving New Life Agency is bittersweet, I am thrilled to now lead Choice Surrogacy. Choice Surrogacy is committed to bringing the journey of surrogacy to a place of affordability for parents while providing ease of the process and great benefits for the surrogates. I urge you to visit www.choicesurrogacy.com today!"
Choice Surrogacy, Inc.
Choice Surrogacy is made up of experienced professionals within the surrogacy industry that have helped thousands of new parents and surrogates. Providing excellence in service for over 20 years and committed to choice and cost containment offering the lowest program cost guaranteed. Choice is located in Rancho Mirage, CA. For more information: 800-362-3090 or www.ChoiceSurrogacy.com.
About New Life Agency, Inc.
New Life Agency has provided Assisted Reproduction Insurance® for maternity, in vitro fertilization complications, intended parents, surrogates, egg donors and professional liability exclusively to the assisted reproduction medical industry since 1998. New Life has helped parents welcome over 3,000 babies into their families, and paid more than $35 million in benefits. New Life Agency is a fully licensed Surplus Lines Company in most every State across the Nation as a Lloyd's of London Coverholder and underwriter offering insurance products secured and "A" rated superior security by A.M. Best, financial size XV (excess of two billion dollars). New Life Agency has a Member Services division that is a licensed full-service health claims Administrator/TPA providing benefit administration services for employer groups and customer care and claims handling services exclusively to New Life Agency, Inc. This division is dedicated to service providing world-class customer care in claims management and administration. New Life is located at 41-750 Rancho Las Palmas Drive, Suite F-1 in Rancho Mirage, CA. For more information: 877-952-5433 (LIFE) or www.NewLifeAgency.com.
About HRC Fertility
For more than 20 years, HRC Fertility (HRC) has introduced and perfected new fertility treatments and procedures. Our impressive fertility success rates are due to our commitment to cutting edge reproductive technology. The HRC IVF treatment program's long, very successful history cements our place as one of the top fertility clinics in the nation. We are committed to giving our clients every infertility treatment option. Our Los Angeles, California, fertility clinic established the first IVF (in vitro fertilization) ICSI (intracytoplasmic sperm injection) pregnancy on the West coast. Our laboratory is committed to excellence, and we are at the forefront of reproductive clinical research. HRC has always been one of the top fertility clinics applying innovative infertility procedures such as microfertilization techniques. We also performed one of the first PGD cases in the USA in 1989 for a sex linked genetic disorder. HRC Fertility's state-of-the art embryology laboratory was built in 1988, and the two embryologists we hired then are still part of the HRC team, and we have added five more to our staff.
For more information: 866-HRC-4IVF (472-4483) or www.HavingBabies.com.