Surfside Building Collapse: Sibley Dolman Gipe is Actively Representing Victims and Their Families
Press Release
•
updated: Jul 12, 2021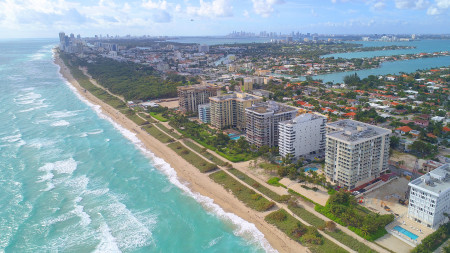 MIAMI, July 12, 2021 (Newswire.com) - The legal team at Sibley Dolman Gipe is actively investigating injury and wrongful death claims related to the Surfside building collapse in Miami. The lawyers at Sibley Dolman Gipe can help survivors and grieving family members hold these parties accountable for any harm they caused.
As the country learns more about the tragedy, it appears that multiple parties knew that the Champlain Towers South was unsafe. According to NPR, over 150 victims still remain unaccounted for and at least four are confirmed dead after the condominium collapsed suddenly in the early morning hours. Rescue workers continue to work around the clock to locate as many survivors as possible, as family members brace themselves for the worst.
Although the cause of the collapse remains unclear, The Washington Post and other news outlets have located a 2020 study that indicated the Champlain Towers South sank by 2 millimeters a year in the 1990s. An inspection report from 2018 highlighted a major error in the original design of the condo building. According to this report, the building did not allow for proper water drainage. The engineer also noted major structural damage to the concrete platform beneath the swimming pool.
Condo owners, accident victims, and their families recently filed a class-action lawsuit against the condo association. The lawsuit seeks damages to exceed $5 million and the complaint cites that the Champlain Towers Condominium Association "failed to secure and safeguard the lives and property."
The lawyers at Sibley Dolman Gipe empathize with the victims and families involved in this senseless tragedy. Their goal is to help everyone involved seek justice.
Sibley Dolman Gipe is a personal injury law firm with offices located throughout Florida, as well as Houston, Boston, Savannah, and San Antonio. The firm works with individuals who have suffered horrific tragedies and can help them and their loved ones rebuild their lives.
Victims and families can schedule a free consultation with one of the firm's attorneys by contacting the Sibley Dolman Gipe office at 833-552-7274.
Contact:
Matt Dolman, Esq.
Sibley Dolman Gipe
1820 NE 163rd St 306
North Miami Beach, FL 33162
Phone: 833-552-7274
Our injury lawyers are currently representing victims and families who were harmed in this horrific tragedy.
Source: Sibley Dolman Gipe
Related Media