Suralink Names Technology Growth Veteran Alex Terry as Chief Executive Officer
Press Release
•
updated: Feb 8, 2023
Founder Tim Ballantyne to Serve on Board of Directors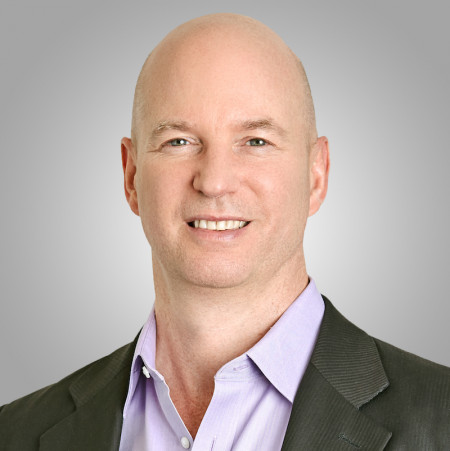 SALT LAKE CITY, February 8, 2023 (Newswire.com) - Today, Suralink, the leader in PBC request list and secure document workflow management software for accountants, announced that Alex Terry has joined the company as the new Chief Executive Officer, and announced the retirement of Founder and CEO Tim Ballantyne. Ballantyne will remain on the board of the company, providing strategic guidance and insight.
"We are excited to continue to work with Tim on the board, leveraging the job he has done building the company, product, and raving customer base. Pairing his industry knowledge and customer passion with Alex's experience is an unbeatable combination for our team and customers," says Luminate Capital's Mark Haidet, Chairman of the Board at Suralink. "Alex's track record of successfully scaling tech companies and strong leadership skills will be invaluable as Suralink takes the next step in its growth lifecycle."
"The future of the company has never been brighter, and I look forward to what we can achieve as we expand the leadership team," says Tim Ballantyne, Founder at Suralink. "Our customers and employees will benefit from the depth of experience Alex brings to successfully scaling software companies."
Terry is an accomplished entrepreneur and CEO with more than 20 years of experience growing SaaS technology businesses and teams, including generating over $1 billion in enterprise value. He has led five different companies through growth cycles, building world-class teams and customer value, including most recently as the CEO of AI pioneer Conversica, where he completed several successful funding rounds and won multiple awards for technical innovation, leadership, and revenue growth.
"I am very excited to be joining the Suralink team," says Terry. "Suralink has created software its customers love. The company's exemplary product-market fit, incredible technology platform, and talented management team has it uniquely positioned to continue its leadership in the accounting industry and expand its reach into other vertical markets and geographies."
Before joining Conversica, Terry served as President and CEO of Become, Inc., whose AI-powered software managed 200+ million products across 700+ websites worldwide and led the company through two successful M&A efforts. He also served as the leader of Zoomerang.com, the world's first SaaS-based survey solution that was acquired by SurveyMonkey.
Terry received a B.A. Degree from Dartmouth College and an M.B.A. from Harvard Business School.
About Suralink
Suralink is the leader in request list management and approval workflow, helping businesses simplify the document workflow process while improving the client experience. The company's cloud-based application integrates a dynamic request list and assignment workflow solution with a secure file hosting platform to serve as a single location for client interaction.
Suralink works with more than 850 tax, advisory, and audit accounting clients, as well as legal services, security consulting, financial services, and banking companies worldwide. Its technology, combined with its industry expertise, helps ensure simplicity, transparency, and accountability throughout the document workflow process.
About Luminate Capital
Luminate Capital Partners is a private equity firm managing almost $2 billion with a focus on growth software companies. Luminate partners with management teams to drive growth. Luminate's portfolio of market leaders has included Axonify, Compliance & Risks, Conexiom, LiquidFrameworks, Oversight Systems, PDI, StarCompliance, Suralink, and Thought Industries. For more information, visit https://www.luminatecapital.com.
Source: Suralink, Inc.