Suralink Honored With Two Stevie Awards in 2023 American Business Awards
Press Release
•
Apr 27, 2023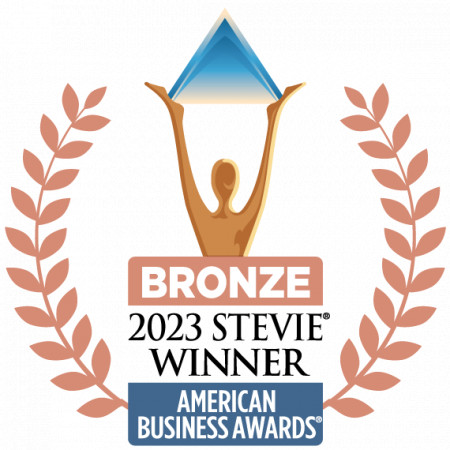 SALT LAKE CITY, April 27, 2023 (Newswire.com) - Suralink®, the leader in request list management software for accountants, was named the winner of a Bronze Stevie® Award in both the Customer Service Team of the Year and Company of the Year categories in the 21st Annual American Business Awards® today.
The American Business Awards are the U.S.A.'s premier business awards program. All organizations operating in the U.S.A. are eligible to submit nominations.
More than 3,700 nominations from organizations of all sizes and in virtually every industry in the United States were submitted this year for consideration in a wide range of categories. Suralink was nominated in the Company of the Year and Customer Service Team of the Year categories for the Computer Software industry.
"Coming on the heels of a record-breaking year, these awards are a continued validation of the strength of our business, the dedication of our teams, and our ongoing commitment to serving our customers," says Suralink CEO Alex Terry. "It's an honor to be named a winner for the third year in a row.
Judges' comments focused on Suralink's explosive growth in 2022 and the responsiveness of its support teams: "Several metrics, such as year-over-year revenue increase and new customer sign-ups, highlight the impressive execution in Suralink and the direction in which the company is going. The company has a phenomenal product-market fit and is clearly growing in this space.
"Suralink's efforts to decrease client phone and chat service resolution time are impressive. This team appears to have accomplished exceptional improvement to their customer service with a very small team. A mighty feat, indeed."
About Suralink
Suralink® is the leader in request list management and approval workflow, helping businesses simplify the document workflow process while improving the client experience. The company's cloud-based application integrates a dynamic request list and assignment workflow solution with a secure file hosting platform to serve as a single location for client interaction.
Suralink works with more than 850 tax, advisory, and audit accounting clients, as well as legal services, security consulting, financial services, and banking companies worldwide. Its technology platform, combined with its industry expertise, helps ensure simplicity, transparency, and accountability throughout the document workflow process. Visit www.suralink.com to learn more.
About the Stevie Awards
Stevie Awards are conferred in eight programs: the Asia-Pacific Stevie Awards, the German Stevie Awards, the Middle East & North Africa Stevie Awards, The American Business Awards®, The International Business Awards®, the Stevie Awards for Women in Business, the Stevie Awards for Great Employers, and the Stevie Awards for Sales & Customer Service. Stevie Awards competitions receive more than 12,000 entries each year from organizations in more than 70 nations. Honoring organizations of all types and sizes and the people behind them, the Stevies recognize outstanding performances in the workplace worldwide. Learn more about the Stevie Awards at http://www.StevieAwards.com.
Source: Suralink, Inc.