SUNZ Insurance SIU Responsible for 10% of Claimant Fraud Arrests in Florida
Press Release
-
Mar 30, 2016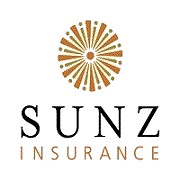 Sarasota, Florida, March 30, 2016 (Newswire.com) - SUNZ Insurance Company and Command Investigations, LLC, its SIU & Anti-Fraud Programming partner, are pleased to share SIU statistics for the 2014-2015 fiscal year.
SUNZ Insurance Company is credited with 10% of all claimant arrests and 6.5% of all claimant convictions in the state of Florida.  Additional data pertaining to SUNZ Insurance Company's results in the state of Florida are listed below:
·         90 Open Criminal Investigations
·         11 Arrests
·         6 Convictions
·         $64,686.02 Restitution Awarded
The statistics listed above are based upon the FY 2014-2015 anti-fraud joint report issued by the Florida Department of Financial Services Division of Insurance Fraud/Bureau of Workers' Compensation Fraud and the Division of Workers' Compensation.  The report was presented to the President of the Florida Senate and the Speaker of the Florida House of Representatives.
"In today's world, we need a strong SIU & Anti-Fraud partner to ensure our clients are presented with the best fraud prevention services available on the market," said Terri Stevens, President of SUNZ Insurance Company.
"Being able to quickly identify, investigate and follow-up on suspect claims is crucial in this industry, and our SIU partner plays a vital role in expediting our review processes.  Our claims staff plays a pivotal role in contributing to our success.  We anticipate similar, if not more successful, results for the next reporting period."
Command Investigations works closely with the SUNZ staff to identify, investigate and report suspect claims.  If questionable evidence is found, the carrier is statutorily required to refer the claim to the applicable state anti-fraud bureau.
"We remain a committed partner to SUNZ Insurance and stand proud as their SIU Provider," said Steve Cassell, President and CEO of Command Investigations.
"It has always been our goal to be a strategic resource and long-term investigative partner to SUNZ.  That being said, we are elated with the numbers released in Florida's annual DFS report.  These results reinforce our investigative methodologies.  We will use these results as a benchmark, as we strive to provide SUNZ with even better numbers at this time next year."
About SUNZ Insurance Company
SUNZ Insurance Company (www.sunzinsurance.com), established in 2005 was founded specifically to provide workers' compensation solutions for Professional Employer Organizations, Staffing Companies and Large Companies.  Our continued growth is attributed to a consultative and customized program for each client.  Our philosophy is simple.  We deliver innovative and unique workers' compensation insurance solutions and related products that fit with your business' identified needs.  By meeting to discuss your business structure, needs and goals, we can provide each client with hands-on, personalized service and flexibility that is unsurpassed by any other insurance carrier.
About Command Investigations, LLC
Command Investigations, LLC is the preferred provider of Surveillance, SIU and Anti-Fraud programming to P&C Carriers, self-insured entities and third-party administrators. National cost containment solutions also include Claims Buzz™ social media investigations, background checks and investigative canvasses, all backed by Command's Guaranteed Service Program™. For more information, please visit www.GoCommand.com.
Contact for SUNZ Insurance Company:
Terri Stevens, President
727-497-1247
TStevens@SUNZInsurance.com
Contact for Command Investigations, LLC:
Steve Cassell, President and CEO
800-217-2464
steve.cassell@GoCommand.com
Share:
---
Categories: Business News, Regional Business News, Security, Regulations and Compliance, Investigative News, Property and Casualty
Tags: Anti-Fraud, Arrests, Background Checks, Convictions, Investigations, Investigative Canvasses, SIU, Social Media Investigations, Surveillance
---