SunRaeBaby Launches Store Grand Opening Releasing the Signature Collection, Irony
Press Release
•
updated: Feb 5, 2018
Home decor and office products contain gorgeous graphics and showcase quotable sayings. Some are inspirational, most are funny and one is kind of taboo!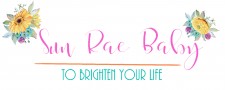 HOUSTON, February 5, 2018 (Newswire.com) - Ariana Dean from SunRaeBaby is releasing the brand new Irony Collection, and each product's design is centered around classically beautiful, watercolor flowers, vibrant colors and noteworthy phrases.
The Irony Collection will be released on Feb. 19, 2018.
SunRaeBaby is serving folks so they can giggle, beautify and brighten up the monotony of life. The items are designed to showcase the spunky, yet classy personalities, all-the-while providing a bit of functionality. All this to make fans feel like a beautiful, smiling sunflower in a field of dying roses. Thus, for the first time, Ariana Dean has created an entire product line of her favorite goodies to share!
While most items have a white background and contrasting with the watercolor flower arrangements, sometimes it's fun to mix things up. Metallic? Pinks? Greens? Yes, please!
Each individual piece in the Irony Collection has its own name. Featured items include: The Tomorrow, The Time, The Click, The Buddy, The Pencil, The Hottie, The Hotness, The Coolness, The Lunch and The Forgetful. Product prices range from $5 to $50.
The collection will be exclusively sold on SunRaeBaby.com where the limited products are scheduled to sell out by the end of the season.
Ariana is excited to welcome her fans to her new product line that they've been anticipating.
Ariana found her life purpose: to brighten the world by marrying her love of beauty, crafts and comedy into an online showroom for all to enjoy. After many months of putting together the first piece of the Irony Collection, Ariana's products are quickly creating notoriety among the home decor and office products industry.
SunRaeBaby.com
Source: SunRaeBaby