SumUp Launches New Point of Sale to Help Small Businesses Turn Customers Into Fans
Press Release
•
Aug 18, 2023
With the upgraded SumUp POS, merchants can manage everyday tasks, connect with customers, and build a thriving business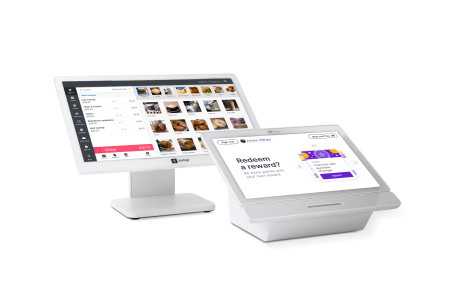 BOULDER, Colo., August 18, 2023 (Newswire.com) - SumUp, a global financial services company, has launched an upgraded version of the SumUp Point of Sale. With this new product, entrepreneurs can do way more than just accept payments - they can create loyalty solutions, run banking solutions, and fully manage their business.
The main differentiator of the POS is its ability to bring consumers back to the entrepreneurs' store with a fully integrated loyalty solution. "The new SumUp Point of Sale can create automated marketing campaigns with rewards that keep consumers engaged and excited to return to your store. Plus, the entrepreneurs become part of a vast network of local businesses: the device shows neighboring and non-competing stores that also have our solution, so consumers can discover other businesses in the area," said Andrew Helms, CEO of SumUp USA.
The new POS can also help entrepreneurs to manage their businesses. They can accept all major forms of payment; customize orders; track inventory; manage employees; accept appointment bookings; connect to QuickBooks; and export dozens of reports.
It has two devices: one is the Customer Touchscreen, which allows customers to see their orders, pay, and earn points and redeem rewards. The other is the SumUp Register, where entrepreneurs can manage orders - and their business.
With the new product, SumUp aims to help small businesses run and grow their business through automated marketing campaigns. Three verticals will find the product even more valuable: quick service restaurants (QSR), retail businesses, and franchises. "The possibility of creating and editing lists of products and exporting reports is a very good fit for these businesses. And, of course, we believe that loyalty features are critical for them to stand out from the competition," said Helms.
According to the CEO, the new product is a landmark for SumUp's expansion in the U.S. "The Point of Sale strengthens our ecosystem of valuable, easy-to-use products, such as card readers, our Business Account, and invoicing solutions. With this new product, we improve our value proposition and are one step closer to our mission of empowering small businesses in the U.S."
The new SumUp Point of Sale starts from US $199 monthly, plus hardware, installation, and payment processing fees. For more information about the product, please visit https://www.sumup.com/en-us/pos-loyalty/.
About SumUp
SumUp is a global financial technology company driven by the mission of empowering small businesses all over the world. Founded in 2012, SumUp is the financial partner for more than 4 million entrepreneurs in over 35 markets worldwide.
In the United States, SumUp offers an ecosystem of affordable, easy-to-use financial products, such as point-of-sale and loyalty solutions, card readers, invoicing, and a business account that allows customers to manage their money and receive payouts the next day.
For more information, please visit https://www.sumup.com/en-us/.
Source: SumUp