Study Finds 68% of American Singles Would Kiss on First Date
Press Release
•
Jan 2, 2023
New survey reveals that majority of singles would "kiss back" on a first date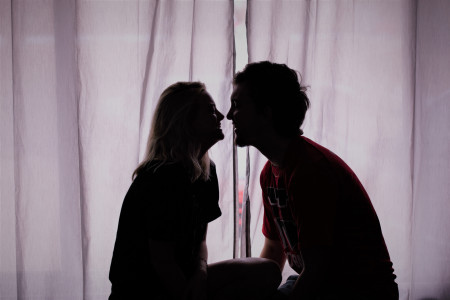 LOS ANGELES, January 2, 2023 (Newswire.com) - A recent 2022 study conducted by The Match Lab, a dating profile writing service backed by psychology, answers the question of whether you should kiss on the first date or not. The Match Lab utilizes the scientific method to conduct research on what makes a dating profile attractive and how to date successfully. The lab conducted a study in which 100 single people from across the United States were surveyed on their preferences for kissing on the first date.
Out of the Americans surveyed, the majority have remained conservative when it comes to kissing on the first date. Only 15% stated that the first date is "ideal" for the first kiss, while 45% stated the second date would be ideal, and 26% stated the third date would be the best choice.
Nevertheless, 68% of singles say they would still be open to kissing someone on the first date. Additionally, 80% say they would be open to kissing on the second date, and 88% would kiss on the third date. These statistics suggest that even though American singles view the second date as the ideal time for a first kiss, most singles are still open to the idea of kissing on the first date if their partner were to initiate it.
The study also identified the biggest mistakes people make when having a first kiss. Out of those surveyed, 28% ranked using too much tongue as the #1 biggest mistake. Bad breath ranked in 2nd place, as nominated by 25% of participants, and "rushing in" when going in for the kiss ranked in 3rd place, as nominated by 23% of participants.
Notably, the study suggests that first-kiss mistakes don't usually bring an end to a budding relationship. Only 9% of those surveyed say that a bad first kiss is a deal breaker and that they definitely would not go on another date with the person. A remaining 91% say that a bad first kiss is not a dealbreaker and that they would go on another date if they liked the person otherwise.
"These findings are good news for everyone," explains Dan Rosenfeld, founder of The Match Lab. "Even if a first kiss is awkward, there will likely be a second chance. And, if the match is right, there will be plenty of smooching opportunities ahead to make up for it."
To read the complete study and for help with online dating, visit The Match Lab at https://www.attractmorematches.com.
Source: The Match Lab
Tags