Studies Show Customer Gifts Increase Retention
Press Release
•
Aug 19, 2015
Customer retention increases when retailers focus on gift-giving and other client-friendly incentives. Retention strategies are not only smart in theory, but also prove demonstrable results.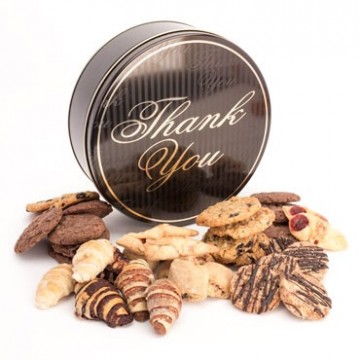 Bountiful, UT, August 19, 2015 (Newswire.com) - Customer retention and profitability can be increased by sending simple customer and client gifts, suggest studies by Bain and Co. and the Gartner Group. Just a five percent increase in customer retention strategies can increase probability from as little as twenty-five percent up to as much as ninety-five percent. In addition, up to eighty percent of all future revenue will come from only twenty percent of existing customers.
These so-called Thank You gifts might seem overly sentimental, or even unconventional, but statistical proof suggests that investing in the customers a company already has, is not only more effective in building cash flow, but also less expensive in the long-run. According to the Chartered Institute of Marketing, attracting new customers is "five to eight times more challenging" than reaching an already existing customer.
"...Customer appreciation makes our industry thrive. It's only logical that we would do the same thing, by rewarding our loyal customers—the ones who keep us in business."

Freeman Lewin, CEO, Gimmee Jimmy's Cookies
The simple motivation is that customer thank you gifts and corporate gifts is precisely what customers want—a refreshing change from the usual corporate coldness. They want to feel appreciated and get the personal touch that's missing in many modern Internet businesses.
Gimme Jimmy's Cookies, also known as GJ Cookies is an online retailer that has made a business out of personalizing the customer experience, not only in tailoring their fresh baked goods to customers online, but also in creating strong customer appreciation strategies.
GJ Cookies CEO Freeman Lewin states, "We don't just offer the option…we make it very easy for small businesses, startups and corporations to send gifts to their clients at the click of a button.
Customer appreciation makes our industry thrive. It's only logical that we would do the same thing, by rewarding our loyal customers—the ones who keep us in business."
Lewin's gift-giving approach is being practiced by many ambitious upstart companies today, who are going the opposite direction of the corporate conglomerate model. Smart businesses are being proactive about reaching out to customers, not letting the relationship end with just one business transaction. "Ideally, we're after business relationships, not just one-time sales. The fact is, gift-giving never goes out of style. We never get tired of acts of kindness."
Startup companies, often at a disadvantage when it comes to competing with larger corporations, would do well to embrace the personal approach, which includes sending customer appreciation gifts—in addition to traditional incentives and reminder emails.
Corporate programs offered by Gimmee Jimmy's Cookies focus on delivering gifts for every occasion, such as holidays, welcome gifts for new clients, fundraising events and everything in between.
Gimmee Jimmy's also offers volume discounts for their corporate gifts programs and the ability to ship to multiple locations with just a single order. Additional benefits include product samples, promotional materials, gift baskets and special orders. For full details on the company's corporate programs, visit the official website or the company Instagram page. ​
About Gimme Jimmy's Cookies: GJ Cookies opened its doors in 1983 by Jimmy Libman, a dedicated businessman. A few years ago, Jimmy stepped back from the center of the arena and left the responsibility of producing Gimmee Jimmy's Cookies in the hands of a small team of successors. Today, it is their mission to make sure that Gimmee Jimmy's Cookies no longer remains a secret.
Media Contact: Blair Nastasi, Media Moguls PR, Blair@MediaMogulsPR.com, (801)664-6061
Related Media
Tags
Additional Links